"Here's What I Learned When I Gave Up Drinking For Nine Months"
It must have been in the throes of a particularly fierce hangover—with my head wedged between couch cushions, probably wearing one sock and surrounded by half-empty Gatorade bottles and pizza crusts—that I realised I hadn't gone a weekend without drinking since college. Even more obvious was the fact that I no longer possessed the same resiliency that once allowed me to drink like a pirate by night and be a fully functioning human being the next morning.
No, now on the cusp of 30, one too many happy hour cocktails would invariably result in three days of physical, mental, and emotional misery. True zombie status. Dragging myself up from the depths of this prolonged hangover, I'd ponder why the hell I'd just done this to myself. I didn't have a problem per se, but then again, could I stop drinking if I wanted to? It wasn't so much giving up the alcohol that made me unsure, but rather the social implications swirling around sobriety. So I put myself to the test. Here's what I learned after nine months on the wagon.
1.HAVE A REASON WHY—EVEN IF IT'S A LIE
When you tell someone that you're not drinking in your late twenties, they tend to look at you like you're one step away from the Betty Ford Clinic. Sobriety is unfairly stigmatised. So come up with a reason for your temperance. "I'm training for a triathlon." "I'm allergic." "I gave blood today." Giving a pre-planned excuse will thwart the awkwardness of having to explain your intentions. Or better yet, commit yourself to a goal that's connected with your sobriety. For me it was writing a book. Going sober allowed me to wake up at 5am every morning to work on my book before heading into my day job. I banged it out in nine months; the book will be out this August.
2. YOU CAN GET LUCKY WITHOUT GETTING LIT
The single greatest fear many single men have when it comes to going off the sauce is that the dry spell will spread from the barroom to the bedroom. Sobriety doesn't have to translate into celibacy though. Rather, consider your clear-mindedness as a tactical advantage. Instead of sending that regrettable, blurry-eyed, Hail Mary text message when stumbling home from the bar at 2am— "Hey…you still up? "— why not work a decisive and dignified ground game that might actually land you someone you want to wake up with in the morning? Which reminds me, the only thing worse than a hangover is topping it off with a walk of shame.
RELATED: Why Zac Efron Has Ditched The Booze (And Maybe You Should Too)
3.LOSE THAT WHISKEY WEIGHT
Dropping the calories associated with drinking didn't magically transform my midsection from a keg into a six pack, but the physical changes were striking to say the least. Exhibit A (above): The selfie I took on day one of my sobriety looks like a mugshot after losing a bar brawl in a beehive. Drinking causes inflammation that sneaks beneath skin undetectably. Only when comparing it to a selfie I took a clean month later did I realise how puffy my face was previously. Documenting these changes in my body became a source of encouragement and a reason to stay committed.
4.KNOW YOUR MOCKTAILS
Enjoying a sober night at a bar or dinner party calls for having a good decoy drink in hand. I consumed world-record amounts of soda water during my dry streak, occasionally with a splash of cran, if I was really feeling squirrely. Depending on what watering hole you belly up to, mixologists have started creating tastier N/A options beyond virgin Bloody Marys and Shirley Temples.
5. EMBRACE YOUR NEWFOUND OPTIMISM
The question that began bubbling in my mind when I surpassed the six-month sobriety mark was, Am I ever going to drink again? The normal 5 o'clock urge to crack a beer was long gone, but left in its wake was the philosophical quandary of whether I should do this for the rest of my life. The benefits were obvious and entirely fulfilling, but there was still a lingering fear that I was on fringes of the party. I was also curious to know if this experiment would lead me to being more moderate in my consumption. So I picked out an expensive bottle of wine and put an open date on it. Having this deadline eliminated this restlessness and doubled-down my commitment. Truth be told, when I took my first sip nine months later, it was a complete letdown.
So would I do it again? Absolutely. For me, the physical and emotional benefits far exceeded the buzz, and sobriety did indeed feel like a super power. But that's not to say the same will be true for you. If for nothing else, taking a break from drinking serves as an opportunity for you to better understand your own relationship with alcohol. After that, you can decide whether or not it's time for last call.
This article originally appeared on Men's Health US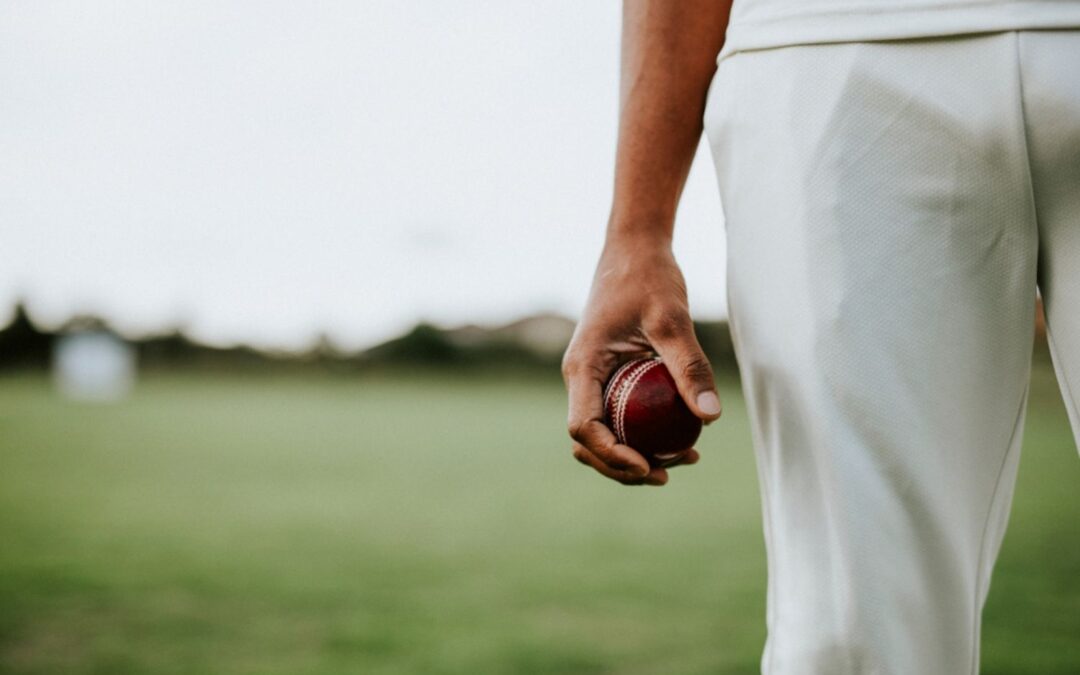 Summer is synonymous with cricket here in Australia. From watching the Boxing Day test match to wheeling out the garbage bin to stand in as stumps on a manicured lawn as you assemble the neighbourhood crew for a friendly game of highly competitive backyard cricket,...