How to build an AFL-worthy engine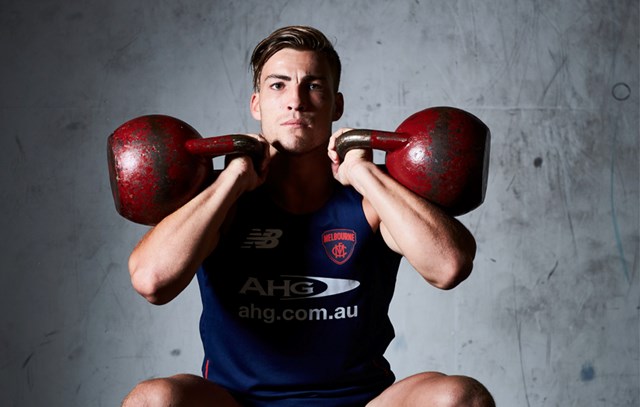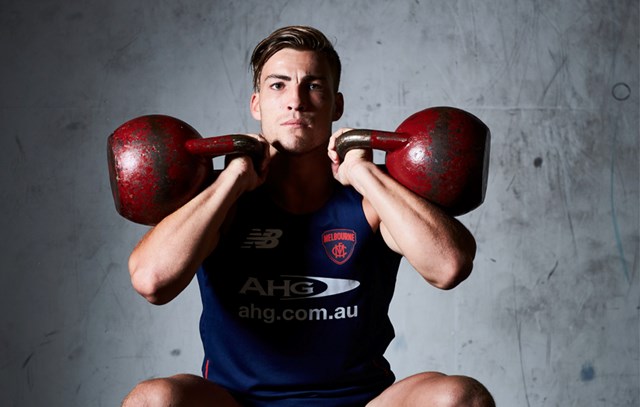 Nobody wanted to play on Jack Viney as a kid. Already a pure ball-getter who charged headlong into stoppages and clamped opposing players in ferocious tackles, he was deemed too tough and rough for kids his own age. "Ever since I played juniors, my mum and dad were getting approached by other parents saying I played too aggressive for their children," says Viney. "From a very early age I was playing up an age group because of how physical I was."
It's safe to say there are few players in the AFL these days who relish playing on Viney. In his three years with the Melbourne Demons he's built a reputation for going harder at the ball than just about anyone in the competition. It's an approach that has won many admirers but also one that has, on occasion, led to controversy as opposing players and even teammates have found themselves between him and the ball.
The 21-year-old takes the same uncompromising approach into the gym, attacking sessions with an intensity that's seen him stack on 10 kilograms over three years and smash his endurance base.
Got a demon or two lurking inside you that could do with being let out? Bring it to the weights room or the track. As Viney has shown, it's a surefire way to turn yourself into a weapon.
SMASH YOUR LIMITS
Viney walked into the Demons' training facilities at AAMI Park back in 2012 weighing 74kg. Like most young players, he says, he'd worked hard on "beach muscles", hammering the bench press and biceps curls. "As a 17- to 18-year-old you're more worried about aesthetics than performance," he says. Of the 10kg Viney has added since, around 8kg is pure muscle. He is now, without doubt, the club's strongest player.
The way Viney plays he needs to be. This preseason he's worked on adding power and stability to his lower body and core, while maintaining strength up top. "Being a bit smaller than a lot of the midfielders in the competition I felt I was too light and being pushed off the ball too easily."
Like everything Viney does, he goes at it hard. This preseason he also went heavy. "I really pushed myself to where I couldn't lift any more," he says. "It's similar to how I play on the footy field. Whenever I do something, I do it 100 per cent."
BUILD YOUR POWER BASE
Power-to-weight ratio is paramount in AFL, says David Misson, elite performance manager at the Demons. "The more you're carrying around, the less efficient you are," he says. "We're trying to find a weight Jack can transport efficiently, while being strong enough to break tackles and keep his feet."
Use Viney's workout to turn your pins into pillars to ensure you never get knocked over. Do the following routine three times a week.
Box squat 4 x 8 reps
Deadlift 4 x 8 reps
Nordic hamstring curl 4 x 8 reps
Prowler push (Push a weighted sled (70-100kg) 20m. Repeat three times.)
Bench press 4 x 3 reps
Overhead medicine ball throws (10kg) 3 x 6 reps
PUT OIL IN YOUR ENGINE
Viney didn't have a great endurance base when he arrived at the Demons but now boasts a 3km time trial of 10:05. "He's now an elite endurance runner, which wasn't something that came naturally to him," says Misson.
Do this drill to increase your miles to the gallon:
6 x one-minute run for distance (one minute's rest between reps).
"Try to run as far as you can in a minute and get as close as you can to that distance in remaining sets," advises Misson. Viney averages between 350m and 380m for each of those sets.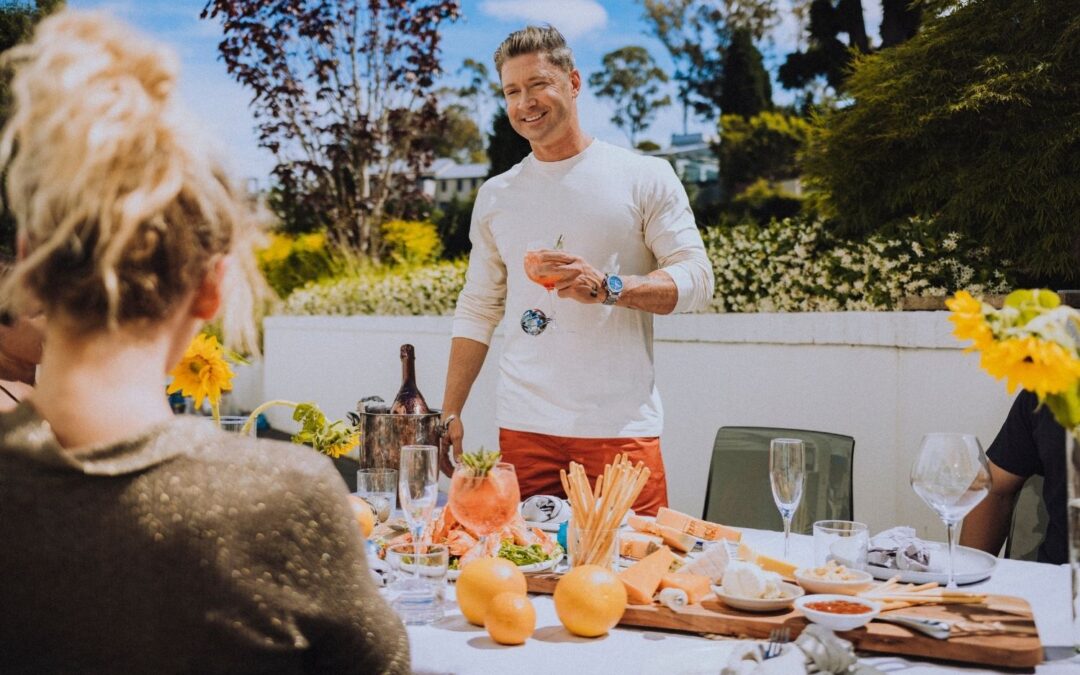 Holiday parties are, more often than not, only sort of fun. Corporate blowouts of yore have given way to mildly festive, just-as-awkward after-work "drinks." Hosting friends and family usually equates to a slow-build of stress that bursts into a flurry of activity and...