You Can Now Meditate At Your Desk… To The Sound Of A Harley
Have you ever felt really stressed out at work, staring down the barrel of tight deadlines and passive aggressive emails from Jan in accounting, and thought to yourself 'gee whiz, two minutes of listening to a motorbike engine would really calm me right now'? Yeah, me neither. But nevertheless, here we are, on World Relaxation […]
Have you ever felt really stressed out at work, staring down the barrel of tight deadlines and passive aggressive emails from Jan in accounting, and thought to yourself 'gee whiz, two minutes of listening to a motorbike engine would really calm me right now'?
Yeah, me neither. But nevertheless, here we are, on World Relaxation Day, living in a world where Harley Davidson has released a guided mediation track set to the rumblings of one of their engines. And you know what? It's an incredibly effective way of relaxing.
"The boom in mindfulness apps shows the need people have to escape their daily stress. And for a passionate tribe out there, this is the sound of freedom and relaxation," said David Roberts, creative director at 303 MullenLowe, the man behind the unusual recording.
Harley's guided meditation uses one of the mindful-world's greatest tools-of-the-moment, Autonomous Sensory Meridian Response. Autonomous Sensory Meridian Response, or ASMR for short, is a trending practice, particularly on YouTube, and runs users through a guided meditation, triggering relaxing neurological responses from listeners. AKA, it's genuine ear porn.
"ASMR is a perceptual sensory phenomenon, likened to meditation, which encompasses a pleasant and calming "tingling" sensation localized to the scalp and neck in those able to experience it," say researchers in the Indian Journal of Psychological Medicine.
"These sensations are triggered by specific auditory and visual stimuli such as whispering, personal attention, and even being the subject of a physician's clinical examination."
And while research on ASMR is still limited, other studies also suggest that the practice helps users relax, cope with stress, and fall asleep.
The Harley Davidson track starts with a female voice, guiding you through gearing up for an imaginary bike journey, giving you mental cues and talking you through the brief ride. And when you pop your noise cancelling headphones on, close your eyes, and forget you're in the middle of MH HQ, it's actually quite refreshing. In fact, the track even seemed to boost my energy heading towards 3:30itis, perhaps leaving me longing for an adventurous escape, or at the very least, like I'd just returned from one.
"Harley riders always talk about the feeling of freedom they get out on their bike. So for those times they can't be out riding, this is the next best thing," said Keith Waddell, marketing director, Harley-Davidson Australia and New Zealand. "The next best thing" might be a stretch, but two minutes of having sweet nothings whispered in my ears and imaging cruising up the Northern Beaches of Sydney? There are worse ways to pass the time (all in the name of 'research', obviously).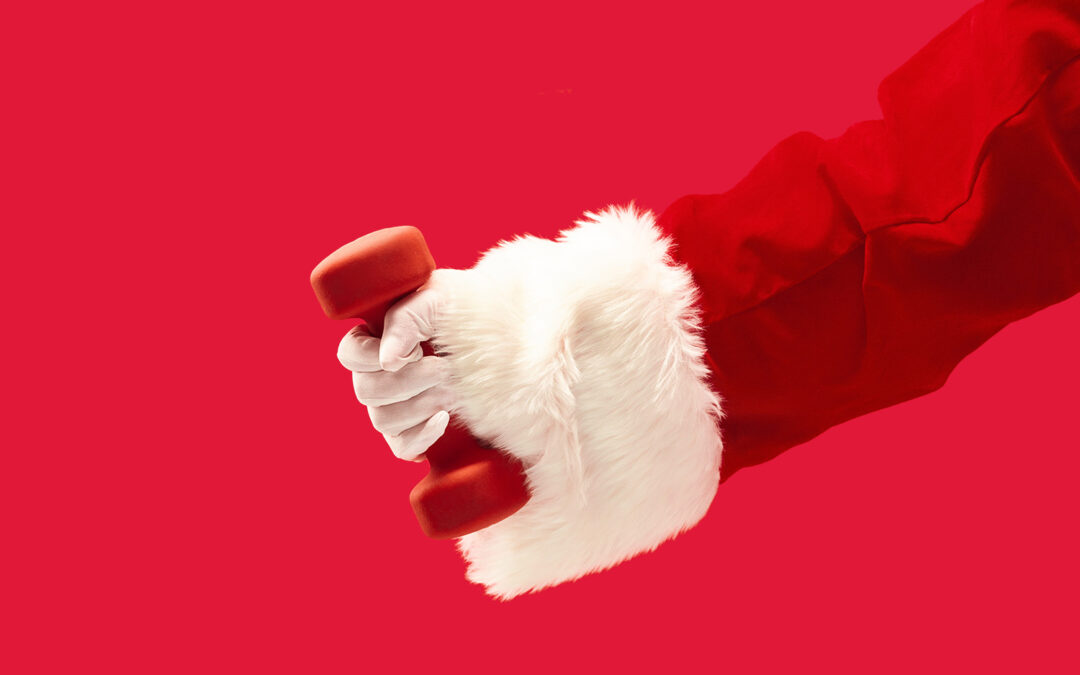 This Christmas/New Year may feel a little different – and that's ok. It's been an interesting year (to say the least) and as we get back to normality, it may be that fitness and health hasn't quite made it on to the to-do list just yet.  There's a lot competing for...