5 Ways to Improve Your Work Wardrobe
Dress well and you'll be treated well. Shirt untucked, unpolished shoes and clothes not ironed? There's a good chance you'll be brushed off. Nailing style at work is equally as important as what you wear on a Saturday night – you have to make sure you're impressing the right people. Fortunately, Gallantoro's Roger Sciberras has the 5 basic tips to improving your work wardrobe.
Tailored Shirts
Despite being the simplest to fix, a shirt that fits well is often one of the most overlooked aspects of an ideal work wardrobe and frankly, most business shirts don't. It's a good idea, especially if you've developed broad shoulders and have a narrow waist, to make friends with a good tailor to alter any shirts (or any item for that matter) so that they're not super tight up top and bulging with material around the waist, or vice versa. If you can't find a tailor, find a well made shirt that's not generic.
Winter Wonderland
In winter, it's a perfect time to add some class to your wardrobe. It's the perfect time to invest in the obvious, such as a few nice scarves that match the different colour variations of your suits, but also the not so obvious. Some leather gloves are perfect and add a nice touch, and are also particularly handy if you use public transport to get to and from work. Also, you'd be surprised how versatile a pea coat is. Great for wearing over your suit in winter, but in the warmer months as winter ends, you can wear it over a tee for more casual outings. Finally, a unique hat for winter is a winner, think Mad Men/Peaky Blinders style.
Donate
Go through your wardrobe, take out all the work related clothing that hasn't been worn in 2 years, doesn't fit anymore or has obvious stains, and donate it. We tend to hoard items in the off chance we'll need them one day, but we never need an oversized sport jacket from 1997. This will also force you to evaluate what the best items you have are, and where you need to fill in the gaps.
RELATED: How To Look Damn Good In A Suit
Footgame
It doesn't get simpler than this. Polish your shoes. Your good shoes. Most guys don't make the effort to look after their work shoes, and it shows. You can tell a lot about a man by his shoes, so keep yours looking their best. They'll not only look better, they'll last longer and polishing your shoes takes all of 10 minutes every few weeks. Invest in a decent shoe polish kit like this one from Loake, and you'll be set.
Basic Accessories
As men, we have more than we imagine at our disposal for basic accessories that we can add to any wardrobe to spruce it up. We've come a long way from just investing in a nice watch or a leather bag. Have a look at items such as pocket squares/handkerchiefs, a garment sleeve for travelling, a brass pen instead of a bic, a cool and sturdy keyring, a money clip or even collar stiffeners. The options are endless.
Roger Sciberras is the Creative Director for Gallantoro, focusing on mens style, fashion and personal development. Before joining Gallantoro, Roger worked across a variety of fields including the finance sector, health & fitness, speech coaching and acting, before focusing on writing on all topics of manliness.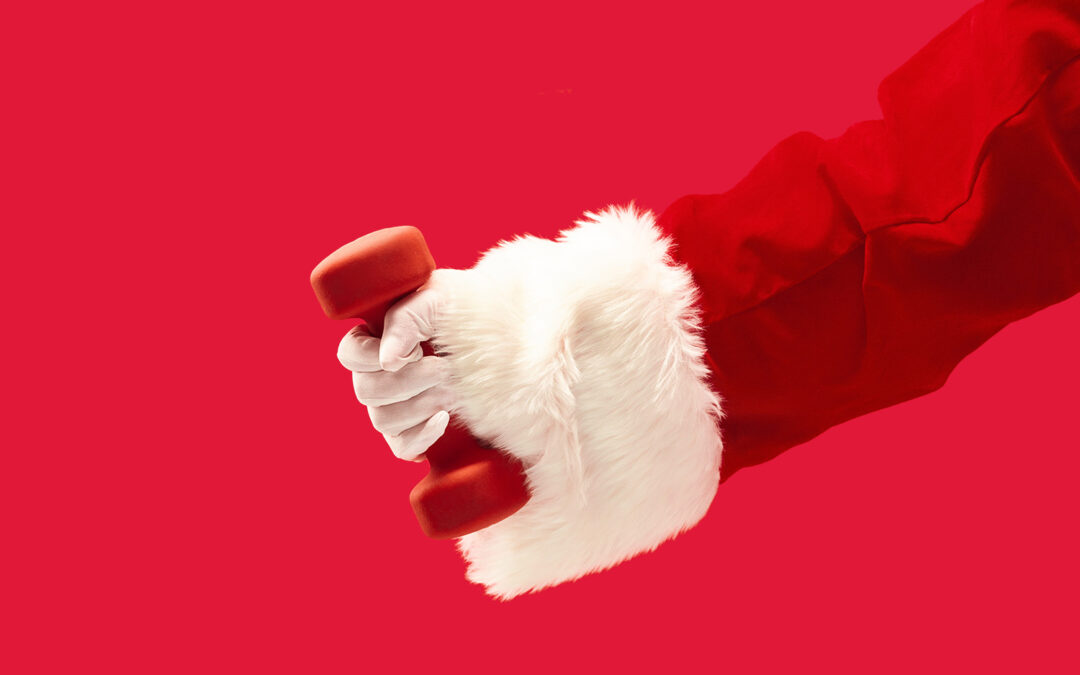 This Christmas/New Year may feel a little different – and that's ok. It's been an interesting year (to say the least) and as we get back to normality, it may be that fitness and health hasn't quite made it on to the to-do list just yet.  There's a lot competing for...