How Greg Louganis Came Back From the Brink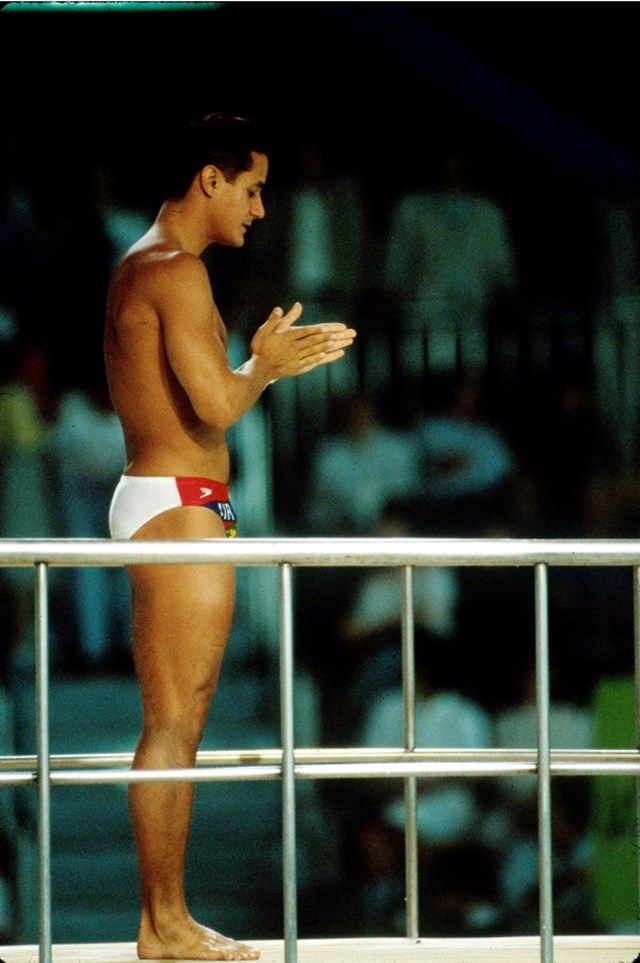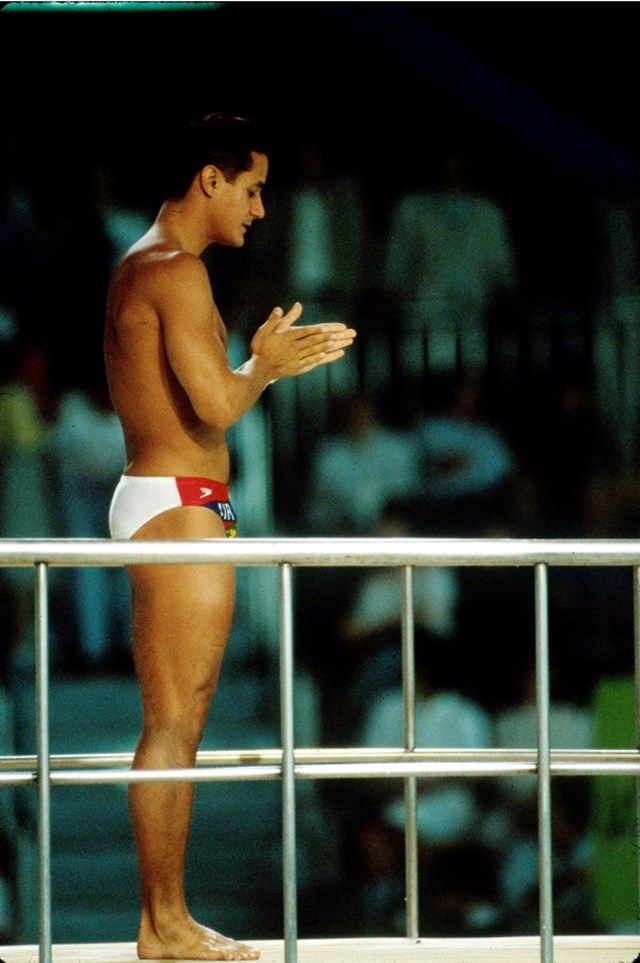 MH: You had an astonishing career, winning four Olympic gold medals and a silver as a 16-year-old in Montreal. If you look back on it what would you say was your proudest moment?
GL: There really are so many. In '76 at Montreal I was only 16. I was like a kid in a candy store, my jaw was on the floor. I couldn't believe I was there. Then the LA Olympics in my own backyard was an incredible experience.
But of course everyone remembers '88 in Seoul where I hit my head on the board in the prelims and came back to win gold.
MH: It was one of the biggest moments in Olympic history. How did you come back from such a setback?
GL: In order to overcome something you have to process it. It takes time but I only had maybe 22 minutes to have my head stitched up and prepare for my next two dives. So I had to put it aside, put it on the shelf like it never happened.
MH: Could you really put something like that out of your head completely?
GL: Not entirely because when they announced my name and the dive I was about to do, there was an audible gasp from the audience. They couldn't believe I was back on the board and doing a dive in the same direction.
I took a deep breath and I pounded my chest. My heart was beating so hard. I was afraid. When people around me saw that they started laughing. I was like, 'oh my god, they're as afraid as I am'. So I just started laughing at myself and I realised that everyone was in my corner. In that split second I went from being the favourite to being the underdog. It was an incredible experience.
MH: What advice would you give others who make a mistake when the pressure's on?
GL: It's about getting back up there, even when you don't have the confidence, trusting in your training, trusting your coach and doing the best that you can at that moment in time.
After we got through the prelims my coach Ron O'Brien and I had a long practise for the finals, longer than usual, just to build my confidence back up. As the competition went on I just got stronger and stronger and my confidence grew to the point that I was able to see the accident as a fluke. It was a team effort as it always is. Any success you have in life there's always somebody there, whether it's a supportive parent, teammate or in this case a coach that stands by you.
MH: You were one of the first high-profile sportsmen to come out as gay and HIV positive. When did you know it was the right time to announce those things to the world?
GL: It was a really interesting process. In '93 I was cast in a play in New York, Jeffrey. I played Darius, who was a chorus boy, who has AIDS and then dies of it. He was out and proud. In a way, through playing that character I was able to live out a lot of my fantasies and face some of my fears too.
From there I decided I wanted to write a book. I was put in touch with a writer, Eric Marcus and he became my coauthor. He was relentless. He asked all the tough questions, we laughed, we cried, we got angry, we didn't speak for weeks, we went through the full gambit of emotions. Eric, who lived in New York refused to leave California until I had a therapist so that I had somebody to talk to and work through some of the issues that were coming up. Unfortunately the therapist passed away the night before my first interview with Barbara Walters and I was quite upset. I just started crying and Barbara threw her arms around me and said, 'we'll get through this together'. She was wonderful. Right after that was Oprah. It was an extraordinary time.
MH: Most athletes worry about what they're going to do after their career ends. Was it something you thought about a lot during your career?
GL: It was actually my intent after '76 to go to the Moscow Olympic games and if I was successful there, then I'd retire. I was a drama major so I was planning on pursuing my acting career had I been successful. But when the boycott happened I had to wait eight years before I could prove myself and then I ended up holding on until Seoul.
MH: When it did eventually happen, was retirement as you imagined?
GL: It wasn't. I had all these aspirations of pursuing my acting and things weren't happening at a pace I'd like. Casting directors put you in a box, like 'oh yeah, you're the athlete', like you can only be good at one thing. If you're really good at something, a lot of people think that's the only thing you can do.
But it was an odd journey because I was diagnosed with HIV in '88, six months prior to the Olympics. At that time HIV was a death sentence so I didn't think I'd see 30. Then my 30th came and went, my 40th came and went, my 50th came and went and I was like, "shit I gotta get a job".
MH: Did coming out as gay and HIV positive make your post-athletic career more difficult?
GL: I know for a fact it did. People asked me why I didn't do commentary but it wasn't like I didn't try. I was in the running to do something with the '92 games and then my HIV status was leaked. At that time HIV was a liability. I really don't blame them. People were still dying of the disease back then.
MH: You've had a long-running battle with depression going back to your teenage years. What have you found useful in coping with that?
GL: When I was 16 I had Pat McCormick, a double Olympic gold medalist in diving, come up to me and say 'watch out for the post Olympic blues'. The Olympics is a really big high and after a really big high you can expect to hit a trough pretty hard. So at least I was aware, although I don't think I was aware how severe it would be. I tried to commit suicide not long after that and it was only after I started reexamining who I was and what really mattered to me that I got better. It's hard for Olympians to talk about issues of depression, suicide and addiction because we're so trained to have a 'stiff upper lip' or to try to 'get back on the horse'. It's about finding yourself, finding what makes you happy and gives you joy. That's true for anyone, it's just magnified for Olympians because you're in the spotlight and the world is watching.
Greg Louganis is an ambassador for Crossing The Line, an organisation that helps athletes prepare for life after retirement. He'll be appearing at the Crossing the Line Summit in Sydney on Saturday February 25 – http://crossingthelinesport.com/summits/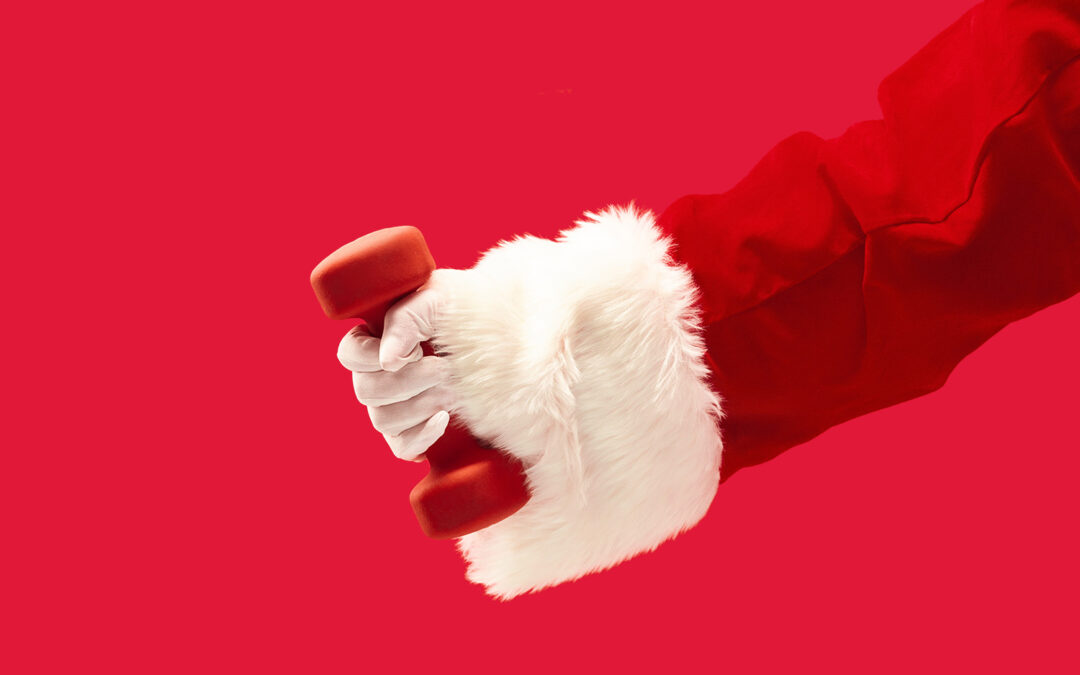 This Christmas/New Year may feel a little different – and that's ok. It's been an interesting year (to say the least) and as we get back to normality, it may be that fitness and health hasn't quite made it on to the to-do list just yet.  There's a lot competing for...