Grilled Cauliflower Skewers with IKU Parsley Tahini Dressing & Spicy Chilli Jam
Just in time for World Vegan Month.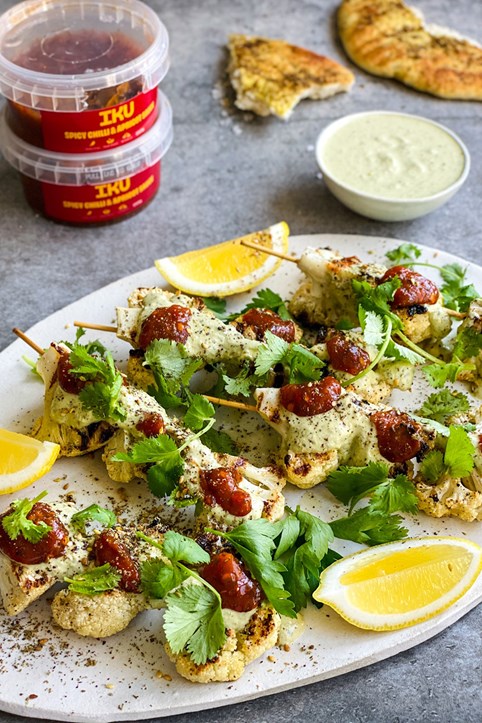 Looking for easy ways to introduce the white stuff into your diet? Try this delicious cauliflower skewer recipes from chef Tom Walton, IKU's 'head of food' – perfect to celebrate World Vegan month,
Ingredients
1 medium head of cauliflower
3 tbsp of olive oil
Flake salt and fresh ground black pepper
1 tub of IKU Parsley Tahini Dressing
1 tub of IKU Spicy Chilli Jam
Lemon wedges to serve
Handful of coriander, to serve (optional)
Method
Soak 8 bamboo skewers in cold water for 15 minutes and preheat a BBQ or grill on high heat. 

Cut the cauliflower into florets, approx. 3cm in size, toss in the olive oil, season with a little salt and pepper and thread 3-4 florets onto each skewer. 

Grill, for approx. 6-8 minutes, turning often throughout the cooking process to get them deliciously charred. 

To serve, squeeze lemon over cooked skewers, and spoon IKU Parsley Tahini Dressing and IKU Spicy Chilli Jam over the skewers to taste. Finish off by scattering the finished dish with coriander.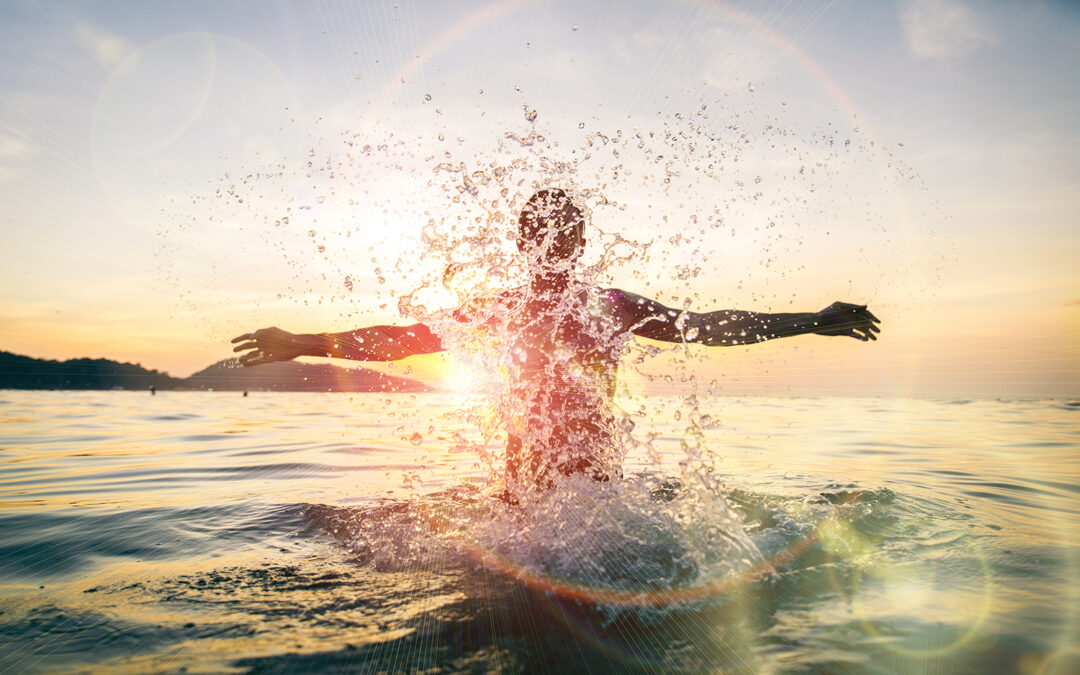 With the Christmas countdown now on, balancing the inevitable rush of work deadlines and juggling life and family commitments before the summer holidays can be stressful. After another year of lockdowns and uncertainty, many of us feel we are crawling to the finish...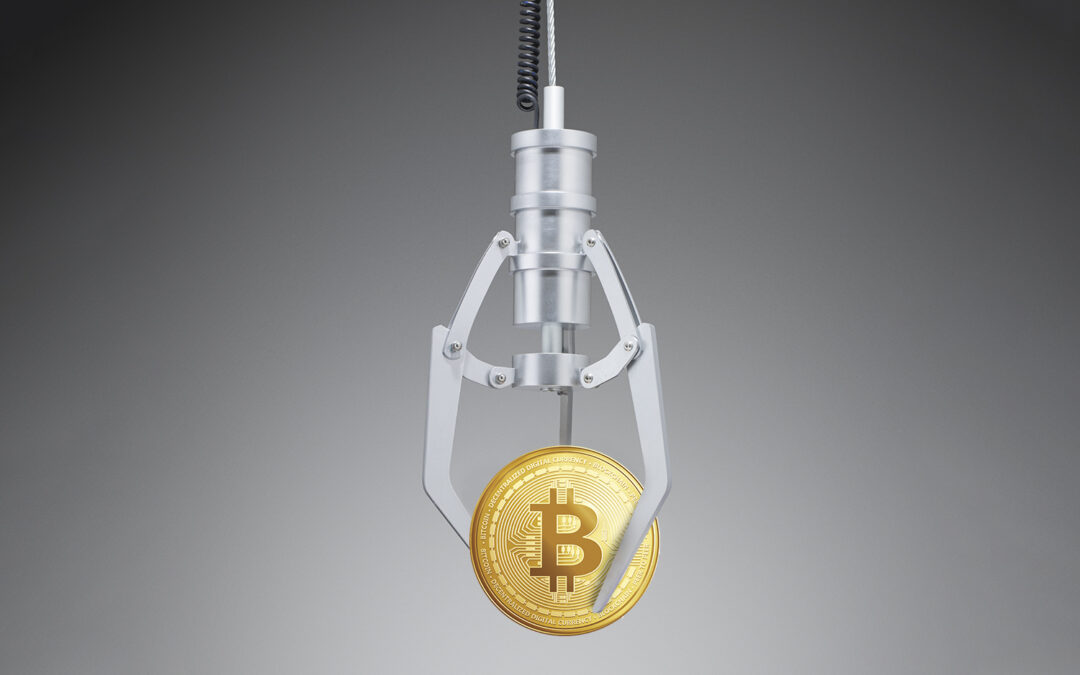 PHOTOGRAPHY: ROWAN FEE, JOBE LAWRENSON, MAX OPPENHEIM From chancers to financiers and tech...