How Ben Simmons Became The Hottest Property In The NBA
The king-in-waiting looks more like a prince at play. Ben Simmons is dribbling a black leather ball insouciantly between his legs at a studio in Philadelphia's hip Old CityGallery district. Every so often he hurls increasingly loose behind-the-back passes at his brother Sean, raising an eyebrow when they aren't caught cleanly. Sean glares back at him as if to say, what the hell? You'd have to say there's not a whole lot of brotherly love on display today, as Simmons smirks and resumes dribbling.
It's an achingly-cold morning in the home of cheesesteaks, Rocky and America's Founding Fathers, a city still buzzing from the Eagles' Superbowl victory a few days earlier. Simmons watched the wild post-game celebrations from his apartment overlooking City Hall, before briefly heading downstairs to join the roiling mass of green-and-white cloaked fans. Taking in the hordes, the 21-year-old couldn't help reflecting on the fortunes of his own emerging team. And wondering, what would it be like if, one day, he too could bring a championship to the city.
"It's motivating for us to see the fans come out and support them," says Simmons, a little wistfully as he eases his 208cm frame onto a stool. "It just pushes us to get to that point with the team we've got."
A championship is something Simmons returns to a number of times during the course of our conversation. To say it figures in his calculations would be like saying Sydneysiders have a passing interest in real estate or Donald Trump dabbles in Twitter. Right now, itis his life's mission. Along with winning a medal, gold of course, with the Boomers at the Olympics. Oh, and one more thing: "to be the greatest player of all time".
If those sound like loftier goals than what you might hear your average AFL or NRL rookie trundling out on a club press day you'd be right. Simmons has a unique sporting pedigree – son of American NBL player Dave Simmons, he was raised in Australia before moving to the US at 16 to complete high school and attend a season of college at Louisiana State University. This eclectic upbringing has conspired to produce an athlete who somehow manages to project both Yankee confidence and Aussie humility.
"He's very grounded but I think his upbringing and how he was raised has produced an unusual confidence in his own abilities," says 76ers head coach Brett Brown, who was an assistant coach overseeing Simmons' dad Dave at the Melbourne Tigers in the early 90s. "He's not a towel-flinger," he adds of Simmons' contained demeanour in the locker room. "I think he sees his future quite clearly."
Sean, who lives with Simmons and occasionally accompanies him on the road, puts it this way. "The funny thing about Ben is he's got this veteran mindset inside a rookie's body. He's always thinking down the track,he's thinking championship. That's what you get judged on at the end of your career."
Simmons is unapologetic about the boldness of his ambitions. "You've got to set the bar high," he says, his not-quite American accent still betraying a little of his Aussie lilt. "If you don't set it high, you're not aiming high enough, honestly. That's the way I've thought since I came over here for high school."
You could shake your head. Dismiss his pie-in-the-sky projections as rookie brashness. Until you look at what Simmons has achieved so far in his short career. The number one high school player in America– tick. The number one college player in America – tick. Selected number one in the2016 NBA draft – tick. Now putting up historic rookie numbers to help propel the 76ers into the playoffs – tick. Because that's the thing about Simmons' prophecies. They may start out sounding like delusions. "They sound outrageous," admits Sean. But look back a little later and suddenly those delusions have morphed into mere challenges. Look again and they're checked boxes.
For the full story, including workouts, pick up a copy of the May edition of the magazine in-store Monday 9th April.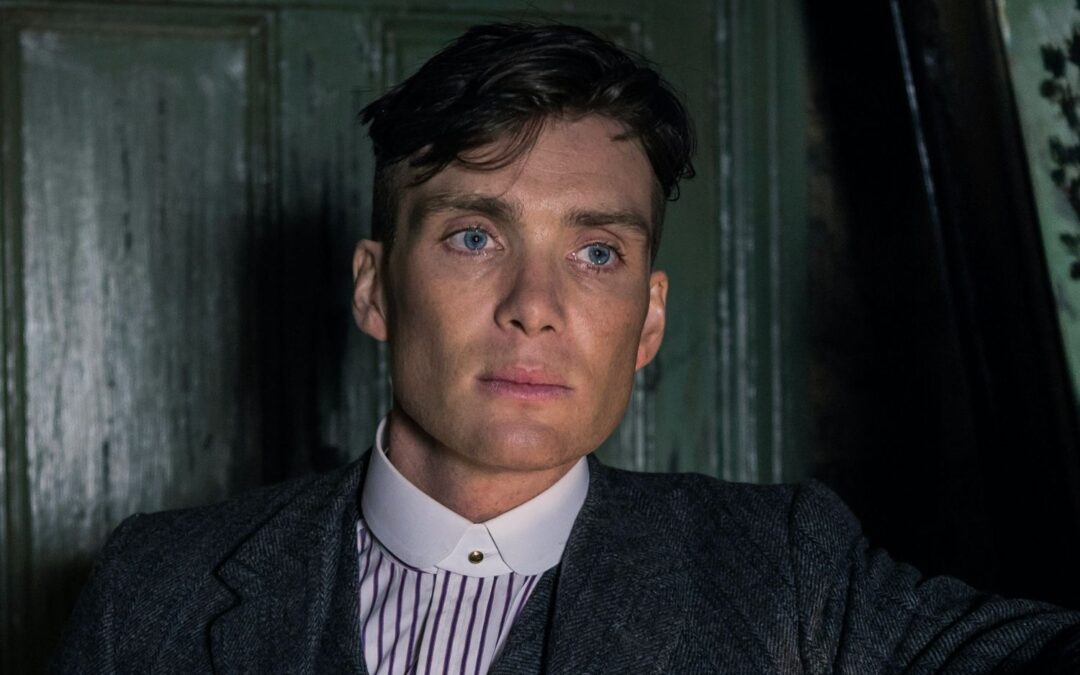 At a time where Netflix seems to churn through TV seasons with the kind of speed you'd expect of a TikTok video going viral, Peaky Blinders isn't one to give in to our penchant for instant gratification. Instead, the show has continued to take its time between...