5 Australian Tracks & Trails For Every Runner, As Tried By MH
Whether you're a committed trail runner, a casual street jogger, or just keen to mix things up, getting outside and going for a run can be one of life's greatest escapes. A chance to crank some tunes and unleash on the open road, outside the gym walls, and in Australia, we're spoilt for choice when it comes to picturesque tracks and trails.
While whittling down a list to just 5 is an almost impossible task, the team at MH have put themselves through a few of the most notorious, picturesque and enjoyable trots from around our island nation, and painstakingly whittled them down to our absolute favourites.
Are there others out there that rival this list? Potentially. Are we willing to continue our hunt? Absolutely. But in the meantime, take inspiration from our Editors and start by booking a trip to one of these running hotspots. And with some extremely low travel options from Aussie flight operator Jetstar, there's really no good reason not to.
Mount Lofty, SA
Nestled in the hills of Adelaide is a 8km return 'hike' that kicks off at the aptly named Waterfall Gully and winds up to the summit of Mount Lofty, Adelaide's most picturesque lookout. Whilst not necessarily the longest run on the list, the uphill journey will make it feel a lot longer than the projected 4km up to the top, with the breathtaking view over the city and out to the ocean providing the perfect excuse to stop and take your breath. Uncrowded, picturesque and temperate (outside of the Jan-Feb heat) make this a must-do for any fitness enthusiast's trip to South Australia.
Getting There
Sydney – Adelaide from $81* one way
Mount Kosciuszko

, NSW
For those who failed high-school geography, this is Australia's highest mountain, so that gives you an idea of what lies ahead. However, luckily for us, our tallest mountain pales in comparison to the peaks of North America, Asia and Europe. Starting from the carpark, a 9km trail winds through the grassy tundra of Mount Kosciuszko, past stone huts, and up to the top of the continent.
Our Editors hit the trail at 5am, leaving just enough time to summit before sunrise, accompanied by a surprisingly large crowd given the remote surroundings (and early rise).
Getting There
Brisbane – Sydney from $77* one way, then 5 hours 45 minutes drive South towards the Victorian border.
The Bridges
Had enough of our mountainous recommendations? We don't blame you. The last two on our list provide enough elevation for any sure footed mountain-man, so let's enter the flats. Enter the 10km flat loop in Perth, , The Bridges Run. Start in the CBD and loop along the Swan River, taking in full view of the Perth skyline whilst also bounding through open spaces, fresh air, and parklands. A quick 10km in the morning exploring Perth? Sign us up.
Getting There
Sydney – Perth from $199* one way
Bondi to Coogee, NSW
Yes, this route is a tourist hotspot, and it will test your agility more than anything while you play 'dodge-the-selfie'. But if you hit this trail at sunrise, you'll witness one of the greatest sunrises in Australia, whilst simultaneously avoiding the crowds. Mostly flat, the track winds its way along the coastline from the iconic sands of Bondi Beach, along clifftops through to Coogee Beach. You probably won't smash any personal best times on this run, as there's just too much to take in; dolphins, whales, and local celebrities. Just make sure you wear your budgie smugglers, as you'll want to have a dip at some point!
Getting There
Melbourne (Tullamarine) – Sydney from $65* one way
Snapper Rocks, NSW
Another classic flat coastal run, this is a dream holiday run. You'll be able to unleash, put your foot on the throttle and pick up some serious pace as you head North to the backdrop of the Pacific Ocean and the Gold Coast skyline. Paved the whole route, the run is an easy way to lose track of time as you meander past some of the recent Commonwealth Games sites and some world famous beaches.
Getting There
Melbourne – Brisbane from $101* one way, before a short 1 hour drive from Brisbane to Snapper Rocks.
*Terms and conditions apply. For full terms and conditions, please visit: www.jetstar.com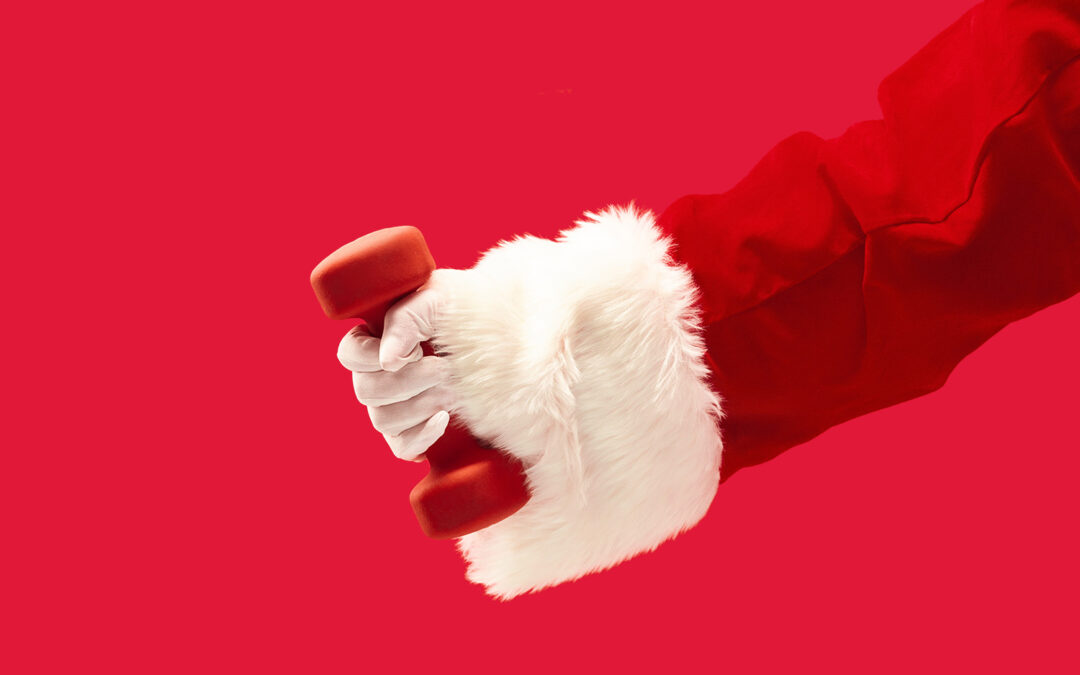 This Christmas/New Year may feel a little different – and that's ok. It's been an interesting year (to say the least) and as we get back to normality, it may be that fitness and health hasn't quite made it on to the to-do list just yet.  There's a lot competing for...