The Top 30 Breakup Songs, According To Spotify
Nursing a broken heart? Cheer up, there's someone better out there for you, plenty of fish in the sea, it's not you, it's her… and all of that. We've all been there, and we all know that these cliche phrases don't do too much to ease the pain of loosing 'the one'. However there is a way to ease the pain until another 'the one' comes along.
Our advice: pop in your headphones and distract your mind with some sad ballads, angry bangers, and revenge anthems. This is the word from scientists at Brunel University, who have discovered that listening to music actually rewires your brain, decreasing your focus but elevating your enjoyment.
The study was conducted by researchers who monitored the effects on brain activity while exercising with music, a podcast, and no noise. By strapping portable monitoring devices (called electroencephalograms in case you were wondering) to the study participants, scientists were able to identify a 28 per cent rise in enjoyment while listening to music. And while this will only mend 28 per cent of your 100 per cent crushed heart, it's better than getting black out drunk and waking up in your neighbour's garden.
Luckily Spotify, the experts in all things music, have the tools to analyse what other love-lost souls are listening to, and have been able to identify the best tracks for dealing with these upsetting life events.
"Heartache is what motivates many artists to write songs in the first place," said Spotify's trends expert Shanon Cook when talking to TIME. According to Cook and Co., there are over half a million breakup-themed playlists on the platform alone. "Some people might not want or know how to articulate how they're feeling during a rough time. Maybe it's nice to let Sam Smith or Kelly Clarkson express it for you."
"Interestingly, a great many of the popular songs in break-up-themed playlists are pop songs and the artists, for the most part, are big celebrities," said Cook. Below are Cook and TIME's top picks, to help you turn to a familiar name and ease your sorrow. And even if you're 100 per cent happy, there are still some absolute bangers on the list, so give them a spin either way.
Spotify's Top 30 Breakup Songs
Call Out My Name – The Weeknd
Chelsea Hotel #2 – Leonard Cohen
Stay – Rihanna feat. Mikky Ekko
Heartbeats – José González
Love Yourself – Justin Bieber
Ain't No Sunshine – Bill Withers
Skinny Love – Bon Iver
Don't Think Twice It's Alright – Bob Dylan
Someone Like You – Adele
Stitches – Shawn Mendes
Back To Black – Amy Winehouse
Somebody That I Used To Know – Gotye
Let Her Go – Passenger
Stay With Me – Sam Smith
Irreplaceable – Beyoncé
I Fall Apart – Post Malone
New York – St. Vincent
Happier – Ed Sheeran
Fix You – Coldplay
Retrograde – James Blake
What About Us – Pink
Praying – Kesha
Dreaming With A Broken Heart – John Mayer
Fireworks – First Aid Kit
Act III: The Reason – Dennis Lloyd
Green Light – Lorde
Since U Been Gone – Kelly Clarkson
We Are Never Getting Back Together – Taylor Swift
Hit Em Up Style – Blu Cantrell
New Rules – Dua Lipa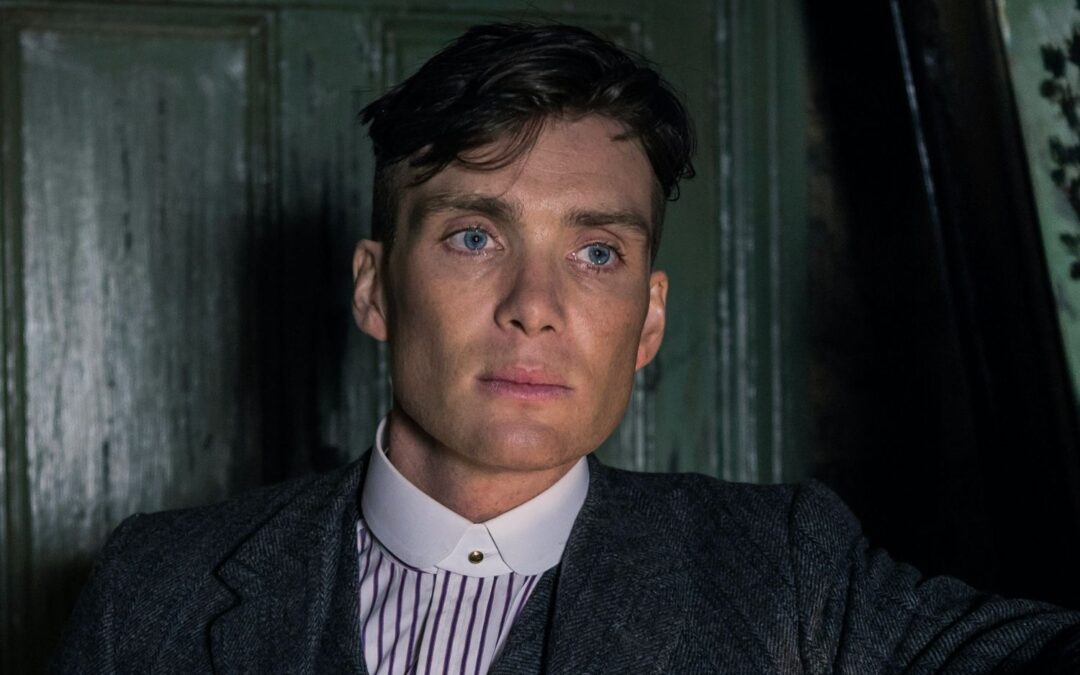 At a time where Netflix seems to churn through TV seasons with the kind of speed you'd expect of a TikTok video going viral, Peaky Blinders isn't one to give in to our penchant for instant gratification. Instead, the show has continued to take its time between...