How You Can Spice Up Your Love Life And Fulfil Your Fantasies
Embarrassing, degrading, taboo or perhaps too far? We all have a secret fantasy we might not be too proud of. But that doesn't mean you shouldn't explore it.
And if you're looking for a good place to begin, being honest with both yourself and your partner is crucial says sexologist and adult entertainer, Madison Missina.
The industry veteran, who has appeared in more than 200 adult films over the last 6 years, explains the first step to exploring your wildest fantasies is putting embarrassment aside and learning to be comfortable in your own skin.
"I think that if we're afraid of being sexually adventurous between the sheets, it's because we're not yet okay with ourselves and our sexuality and we need to work on our own self-esteem and our connection to ourselves. We don't choose our sexuality, we don't choose what we're attracted to or what gets us off," says Missina.
"The best way is to have an open and honest conversation with your partner. But that's also the hardest way because fetishes and fantasy often have a lot of shame linked to them – we keep them to our chest and it's a big deal to open up to somebody…what if they think it's gross?"
Fortunately, there is one way to not scare off your partner.
"There's actually an app on the internet where you both login and view a list of all fantasies and fetishes – like 'am I into water sports?' or 'do I want to be tied up?' And you can select if you want that or 'only if my partner wants it' or 'no, that's a hard boundary for me' – the site then collates the info and reveals your matches to both you and your partner – so that's a safe way of getting around it," explains Missina.
The Sexpo ambassador also notes that while porn offers a platform to discover new interests, it is definitely not a guide to great sex: "The sex we have isn't really good sex because good sex is about feeling and being close and touching one another and enjoying the sensations. Pornography is all about the visual impact of it.
"Porn is fantasy. And porn is really good when you're looking for new ideas – It's good for exploring fantasies that might be a little confronting like water sports – golden showers."
And If exploring your sexuality is on your agenda, the Sydney Sexpo might be one place that will definitely help.
"(At Sexpo) the first place they would want to check out is my art display which is called RAW: Female Sexual Pleasure and that is an erotic, educational art display which talks all about the female body and our pleasure zones. It talks about our anatomy, how our bodies work, how our natural libido and cycles work in with one another. It describes female ejaculation – to get there. That would be the first place," says Missina.
"The other place I love sending people is the fetish playroom – they do a lot of BDSM and kink talk – I send even vanilla people to this room because people often think that BDSM is very out there, it's alternate – when I am being dominant with someone and i'm degrading them or flogging the shit out of them, beating them up, I have actually warmed their body up to the point where their pain is pleasure. So ultimately, what BDSM can teach everybody is how to do better foreplay, how to connect better with our partners and ultimately become better lovers.
"We also have the seminar room where we have a lot of other sexologists, sex therapists as well as sexperts who will speak about tips. I do talks in there which coincide with my RAW display, so I teach about female ejaculation and female sexual self-esteem. How to get women to that state where they become that animalistic sexual being. "
Fantasies are no longer a source of embarrassment but rather a source of excitement, so now is a good a time as any to explore your kinks.
Madison Missina will be a special guest at the Sydney Sexpo. Dates are Thursday, 14 June – Sunday, 17 June 2018 at the International Convention Centre (ICC), Darling Harbour. To purchase tickets, head here: https://www.sexpo.com.au/tickets/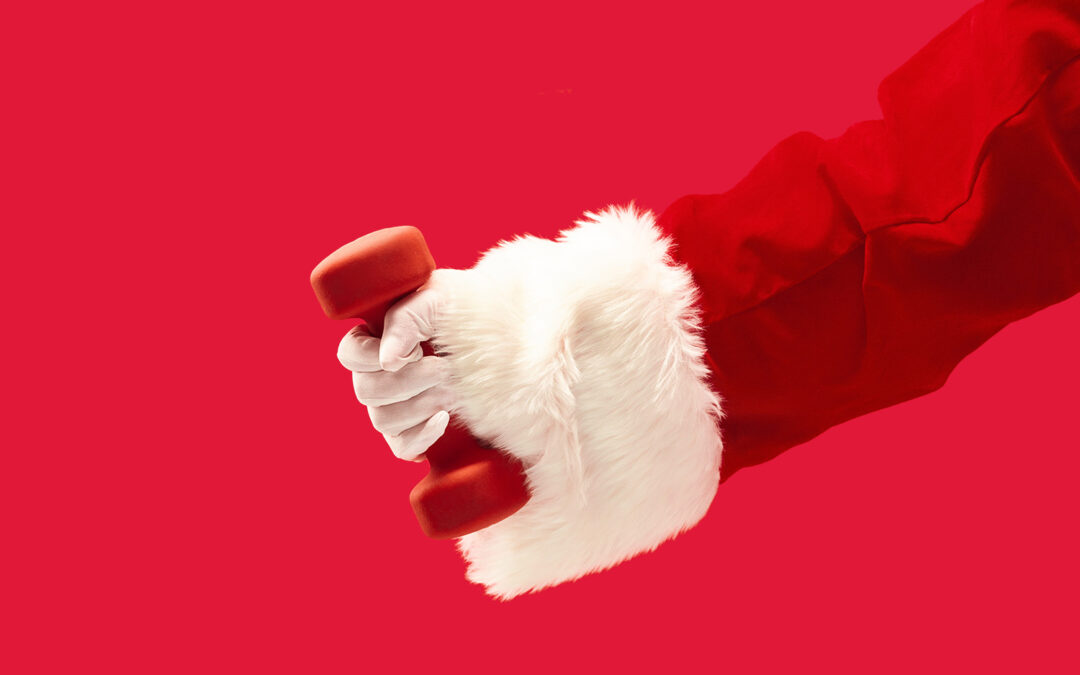 This Christmas/New Year may feel a little different – and that's ok. It's been an interesting year (to say the least) and as we get back to normality, it may be that fitness and health hasn't quite made it on to the to-do list just yet.  There's a lot competing for...