Health Hacks From The World's Favourite Billionaire, Richard Branson
Sir Richard Branson, founder of the seemingly unstoppable Virgin empire recently turned 68, yet he's still setting the benchmark (physically and mentally) for men 40 years his junior. Branson is a rare breed of billionaire, in that he's actually very likeable. With an estimated net worth of $5.1billion he remains oddly relatable, maintaining a visible […]
Sir Richard Branson, founder of the seemingly unstoppable Virgin empire recently turned 68, yet he's still setting the benchmark (physically and mentally) for men 40 years his junior.
Branson is a rare breed of billionaire, in that he's actually very likeable. With an estimated net worth of $5.1billion he remains oddly relatable, maintaining a visible connection with his businesses and a youthful outlook on life, something he attributes to carving time out of his crazy schedule to focus on health and fitness.
"My average day is pretty ridiculous but if you're fit and your healthy and you've got the endorphins screaming through the day then I know I can achieve pretty much anything," says Branson, who chatted to MH after a vigorous spin class at Virgin Active's new Collective Club space at Barangaroo.
While owning a business empire that includes a chain of gyms certainly makes the pursuit of health and fitness easier, Branson's approach, like everything he does, is both rigorous and inspiring.
"I get up at 6 in the morning and play a hard game of singles tennis with somebody better than myself," says Branson. "Then if the wind is up I'll go kitesurfing and I'm just beginning to do a little bit of weight training to strengthen a body that's getting on a bit in age."
If that sounds like a hard-core regimen for a 68-year-old, get this: Branson repeats the routine in the evenings, throwing in a hard cycle through surrounding hills on his private Caribbean island every three days. Indeed, prior to landing in Sydney, Branson and his family completed a gruelling 2000km ride around Sardinia and Corsica.
"Every year as a family we set ourselves a big challenge so I'm really fit at the moment and it seemed like a good time to build up the rest of the body off the back of that," he says of his new foray into weight training. This prodigious appetite for adventure and desire to push himself to his physical limits goes a long way to explaining how a man who's past retirement age maintains the energy and vitality of a 40-year-old.
You can also credit the billionaire's more disciplined approach to diet and drinking in recent years.
"I'm careful with what I eat," says Branson, who's sipping on herbal tea. "And I've probably learned pretty late in life that a glass of red wine at night is better than a bottle."
When not sweating it out with the MH team in Sydney, you'll find him parasailing with the Obamas or attempting to cross the Atlantic in a hot air balloon. And one day soon, you may even see him conquer the final frontier: space.
"We're weeks away from Virgin Galactic going to space and I think we're hopefully, finally going to prove that we can do it," says Branson.
Yes, the man who's made a career out of setting the bar high is now, quite literally, shooting for the stars.
On Friday 12 October, Virgin Active will announce a new global fitness focus to launch across the globe – aimed at providing consumers with feel good exercise experiences anytime, anywhere. https://www.virginactive.com.au/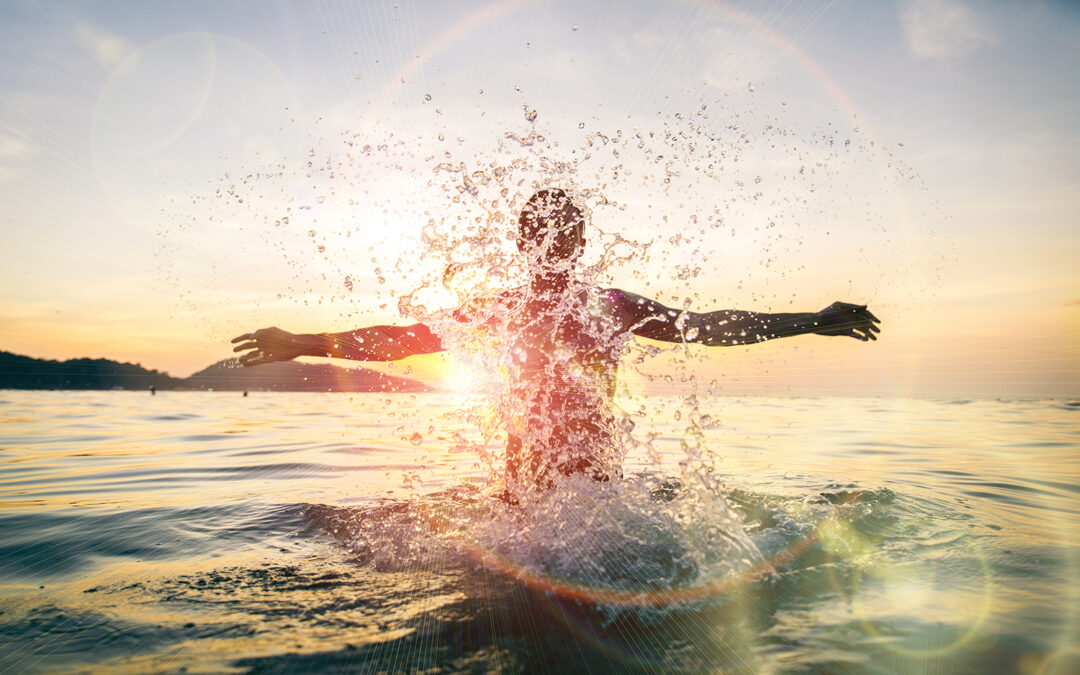 With the Christmas countdown now on, balancing the inevitable rush of work deadlines and juggling life and family commitments before the summer holidays can be stressful. After another year of lockdowns and uncertainty, many of us feel we are crawling to the finish...