5 Reasons Why Hawaii Has To Be Your Next Active Escape
Cinematic masterpieces like Blue Crush and Forgetting Sarah Marshall have put Hawaii permanently marked on your bucket list for years. But now, more than ever, the US state is an active retreat you need to tick off. And it's more affordable than ever. Here's why: Surfing It's every person's dream to carve up waves like […]
Cinematic masterpieces like Blue Crush and Forgetting Sarah Marshall have put Hawaii permanently marked on your bucket list for years. But now, more than ever, the US state is an active retreat you need to tick off. And it's more affordable than ever.
Here's why:
Surfing
It's every person's dream to carve up waves like Kate Bosworth and grow beach-blonde locks.
And there's no better place to take up the year-round sport. With ideal waves that break evenly, even beginners can stand up to the swell in Hawaii. In Waikiki, there's access to half-foot ripples or two-foot waves – there's a size for everyone. Venture out further and you can tackle anything from 4-foot to 14-foot.
But the research behind why you need to take up the hobby stacks up as well: according to US Navy scientists, surfing just once a week can help reduce feelings of anxiety while also improving your sleep patterns.
"Lots of times it [surfing] becomes therapy under the guise of recreation," said Helen Metzger, head of the health and wellness department at Naval Medical Centre San Diego, speaking to The Washington Post.
"They talk about surfing and then it gets into things that are deeper than that, common experiences, common traumas."
Prices are affordable
Consider a return trip to Europe can cost you around AU$2000. For less than half that amount you can find yourself living it up in the tropics, experiencing a mix of pacific culture and American living.
Airlines such as Jetstar are offering tickets for as little as some domestic flights within Australia. It's a no-brainer really?
Warm Weather
Just because you're smashing poke bowls and tracking your steps, doesn't mean you're guaranteed to stay shredded. But there is one science-backed method to avoid weight gain: soaking up the sun.
According to findings from the University of Alberta, "lack of sufficient bodily exposure to sunlight may contribute to long-term scWAT (subcutaneous white adipose tissue) dysfunction and the current epidemics of obesity, diabetes and cardiovascular disease." That is: sunlight can help keep body fat away.
"When the sun's blue light wavelengths – the light we can see with our eye – penetrate our skin and reach the fat cells just beneath, lipid droplets reduce in size and are released out of the cell. In other words, our cells don't store as much fat," said senior author of the study, Peter Light, speaking to Science Daily.
With temperatures desirable all-year-round, is there a better place to travel? But don't forget: just because it's winter, you still need to slip slop slap.
Relaxing Culture
Sometimes, the last thing you want during a holiday is to be stressed out by the high-paced lifestyle. Fortunately, Hawaii offers the perfect escape from gridlock.
Yet it's not just the chilled culture that's appealing. Hawaii also offers both a host of mediation retreats or lavish resorts that will do your mental health the world. Oceanside hotels like Hilton Hawaiian Village can tend to all your needs, taking the stress out of planning your activities.
With health havens planted by the sea, you'll be able to experience the local culture and soak up the rays all while channeling your zen.
Scenic Walks
For many travellers, staying fit on the road has become a priority when considering a destination – does the hotel have adequate facilities? Is there space to stretch my legs?
When you're consuming so much local cuisine, you have to find somewhere to burn off those extra calories. Luckily, destinations like Hawaii offer tourist attractions that will work up a sweat.
American research from 2010 found for every extra 1000 steps you bust out a day, there's a 10 per cent reduction in the occurrence of metabolic syndrome (a collection of conditions that increase your risk of diabetes, heart disease and stroke).
Doing Diamond head alone will likely knock off your step goal for the day. Or perhaps you can retrace the dinosaur steps from Jurassic park up in Kauai. Breathtaking views, burnt calories, it's a win-win, isn't it?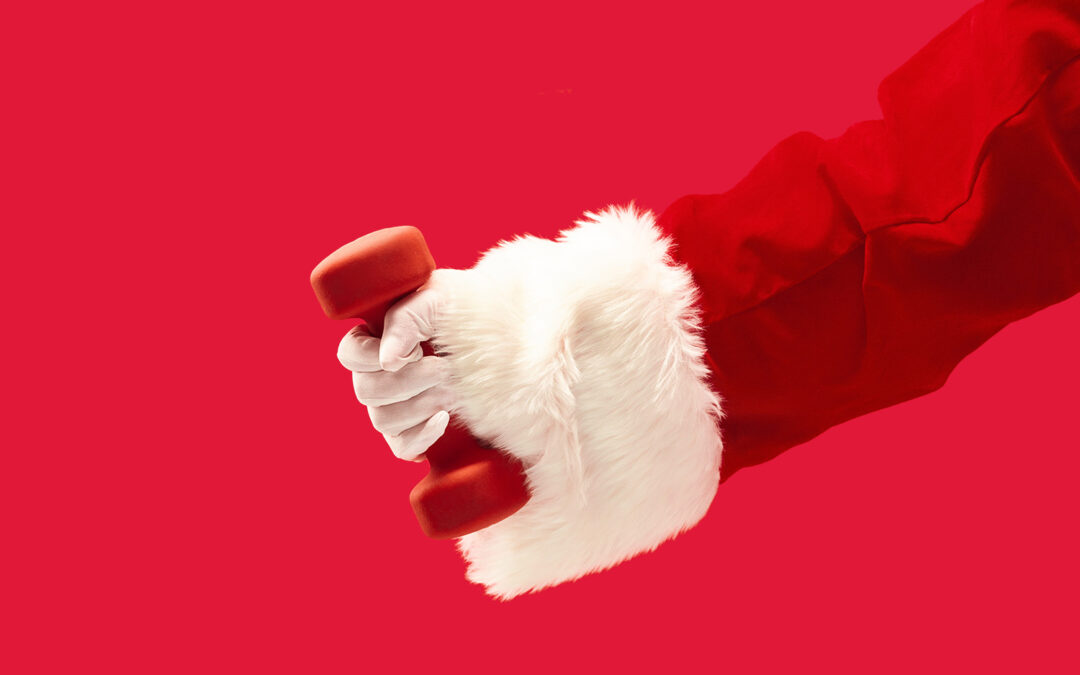 This Christmas/New Year may feel a little different – and that's ok. It's been an interesting year (to say the least) and as we get back to normality, it may be that fitness and health hasn't quite made it on to the to-do list just yet.  There's a lot competing for...