Singer Olly Murs And His Trainer Break Down His Home Workout
"Right now, we can't get to the gym," Murs says before bellowing with frustration in a clip he filmed for Men's Health. "But we can still train. We can still do it at home."
One look at the singer's social media accounts shows you that he's not just putting on a show for our video. He has been keeping very busy with home workouts and physical challenges, filming some entertaining—and impressive—bits with girlfriend Amelia Tank and posting them for his fans.
But this routine is more than a few stunts. Murs got some guidance from his personal trainer, Rob Solly, who popped into the video to share some additional tips. Solly has been working with the singer for the past five years. "This home workout I've designed for Olly has four key components: muscle mass, explosive power, mobility, and reaction," he says.
If you want to give the routine a try, you'll need a set of minibands and a partner. The mostly bodyweight routine will get you moving—and you'll probably have some fun, too.
Olly Murs' Quarantine Home Workout
Warmup (w/ bands)
Monster Walks – 2 sets of 10 reps per leg
Knees Out with Band – 2 sets of 10 reps per leg
Hip Walk with Band – 2 sets of 10 reps per leg
Low Jump Stick – 1 set of 10 reps
Lower Body
Skaters with a Pop – 3 sets of 16 reps
Seated Jumps – 4 sets of 5 reps
Nordic Hinge Curls – 4 sets of 5 reps
Upper Body
Pushups with T and I – 3 sets of 10 reps
Pullups/Chinups – 4 sets of 6 reps
Finishing Game
Tennis Ball Drop – 3 sets of 12 reps
This article originally appeared on Men's Health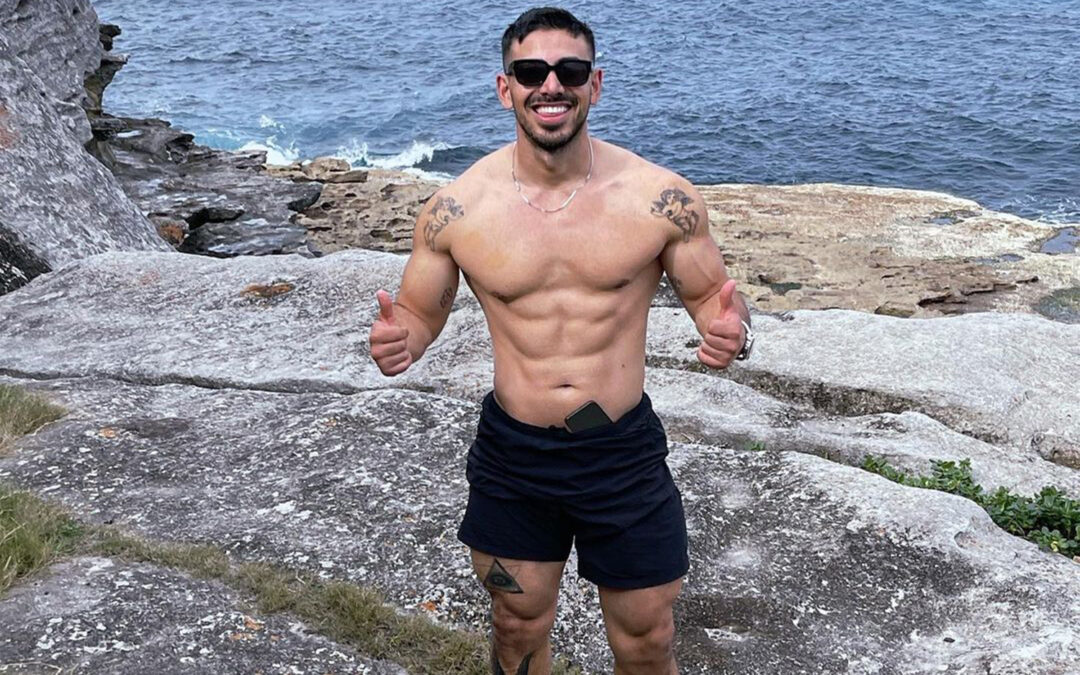 While Christmas is one of the most magical and fun times of the year, it can also be the most challenging for those who are trying to stay on track with their health and fitness. Losing focus is easy with Christmas shopping, family gatherings, eating and drinking -...