5 Nutrition Trends Set To Shake Up 2018
Every new year brings with it new trends, and this is no different in the nutrition world. You'll most definitely remember the Avocado Explosion of 2016, the Fusion Food Fad of 2015, and more recently, everything in a juice. 2018 is set to be no different, and whilst there are sure to be novelty diets and a few odd flavour creations, MH wanted to know what trends were likely to reshape the way we eat for the better. We turned to expert Nuzest nutritionist Nicola Mackay to determine what is getting the nutrition community excited this coming year!
The continued rise of plant-based diets
Building on the momentum of the last few years when we've seen a huge shift towards vegan and vegetarian diets, plant-based eating is set to be the biggest nutrition trend in 2018. And it's not just about our health. It's about being better to the planet and the animals that inhabit it, and its making for some seriously innovative food options. Expect to find more meatless "meat dishes", more sea-free "sea-food", more non-dairy milk (or 'mylk') coffee drinkers, more vegan desserts and more plant protein powders!
Hemp
Now that it's been legalised in Australia, there is going to be an influx of hemp products into the nutrition market and we're very happy about it. Hemp is a powerhouse when it comes to protein containing all 9 essential amino acids, it's an excellent source of essential fatty acids (omega-3's and 6's) and polyunsaturated fatty acids and is rich in Vitamin E and other minerals such as phosphorous, potassium, sodium, magnesium, sulphur, calcium, iron and zinc! Hemp seeds, hemp oil, hemp chocolate, hemp beer – we'll have it all!
Adaptogens
Every year seems to be getting more stressful than the last, and we think it's rather safe to say that although we are excited by the prospects of 2018, this trend is likely to continue. We'll all experience some sort of stress in one form or another, conscious or unconscious, and adaptogens will be there in full force to help improve our ability to adapt to it, stabilise our physiological processes and promote homeostasis. Expect to find them in the form of teas, powders, tonics and power-shots.
Functional snacks
Why just eat a regular chocolate bar in 2018 when you can have a protein chocolate bar? Or regular potato chips when you can have broccoli chips? Customers are wanting more from their consumables – more protein, more probiotics, more nutrients, more fibre – all in return for better health. But be sure to choose wisely, although these products are marketed for health and wellness, they can't make up for poor eating habits.
Label transparency
Gone are the days when people just believe what's written on the packet. Consumers are becoming more and more savvy about labelling and are readily asking questions. They want to know exactly what's in food products and supplements, what the quality is, what forms the ingredients come in and where they were sourced. 2018 is undoubtedly going to be the year that ensures brand become fully transparent about what their production and manufacturing, otherwise they will lose out to those that are!
Related: These 6 Nutrition Myths Could Be Ruining Your Weight-Loss Plans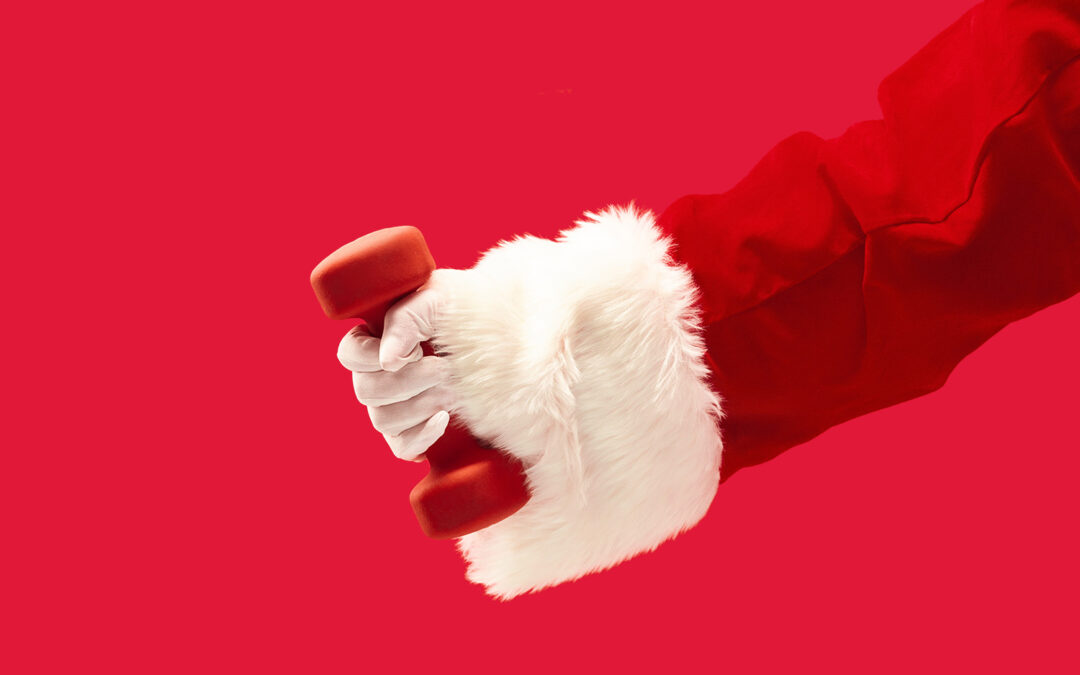 This Christmas/New Year may feel a little different – and that's ok. It's been an interesting year (to say the least) and as we get back to normality, it may be that fitness and health hasn't quite made it on to the to-do list just yet.  There's a lot competing for...