The 'Badgelor', Nick Cummins, Shares The Secret Behind His Rig
Rugby superstar, part-time underwear model, and current Aussie Bachelor Nick Cummins is a man in demand. After kicking off his reign as the 6th Aussie Bachelor last night, you can tell Cummins is over it. He was a surprising choice for Bachelor in the first place; a high profile Aussie larrikin that is surely not short of female attention, a rig to match, and notoriously private when it comes to his personal life.
And as a life-long rugby fan, I'd always imagined my first interview with Cummins would be on the sidelines of a Wallabies training session, spinning yarns about upcoming test-matches. The "Honey Badger" is an icon, a personal idol, but not necessarily someone I thought I'd be asking for dating advice. But, to be fair, I guess we did talk about playing the field.
Despite the unexpected casting, the move is proving wise for the show, if not for Cummins, with last night's show the best Bachelor premier slot yet.
So why do I get the sense that Cummins is fed up already (even before our interview I noticed that he hasn't included mention of The Bachelor on his social media profiles)? It's a major code-switch for the Union great, and I'm sure the media circus surrounding the show was not what he was expecting only a few short years ago while playing footy for his country. There's also the major possibility that perhaps he didn't find love following the whole over-produced ordeal. Or maybe he's just sick of talking about his love life for 48 hours straight ("7 days actually mate" Cummins corrects me straight off the bat).
In any case, a clearly exhausted Cummins was gracious enough to sit down with MH for an extremely honest, often brutally so, chat the day following his Bachelor debut, touching on life beyond footy, training, nutrition and of course (contractually for Cummins), the Bachelor. The result was an interview with some short, to-the-point, and extremely telling answers that may potentially spoil and ruin the show for Bachie fans. He's 100 per cent uncensored, and often answers questions without hesitation, and I can almost hear his publicist face-palming at his answers. And rugby-lovers rest easy, the Honey Badge is alive and well, and is already focused on exciting post-Bachelor projects.
And Badge, if you're reading this, you're still an idol in my eyes, so let's have another chat sometime soon, over a beer and off the grid in a Bachelor-free zone… on me.
MH: How have you found life since retiring from full-time rugby [oops, I was nervous and phrased this question wrong. Idiot. Bad start.]?
I definitely haven't retired, I've just taken a year off, so I don't know where that's come from. But it's been great, I'm having a breather, there's so much more than that life. I've just been having a look around, finding some passions. But I'm not done playing… I've got a few k's left in the getaway stick.
MH: What are some of the passions you've found?
I've been doing a lot of travel, working on Meanwhile In Australia with National Geographic. I'm trying to bring back some Australian culture, it's a passion of mine. Gen Y… I dunno what's happening there. [sighs… a lot…] It's like they've lost their identity, the vernacular, rolling slang. I'm trying to bring some of that back. It's sad that I'm in the minority.
MH: You have an impressive rig, what does it take to maintain that size?
I get a few sessions in with J-Train in Brookvale, he keeps me in order, sending me programs. Healthy mind, healthy life.
[Cummins then explains how he stuck to the program, even during his time in the Bachelor House. I think his publicist may be trying to get him to talk about the Bachelor. Not yet please, and thank you]
MH: So what does a day on a plate look like for you? Do you eat pretty clean?
In the footy days you can eat whatever the hell you want because it doesn't matter. That rule doesn't apply to the public, listening to your body is the only way to do it. So for me, yeah, that means eating clean, eating raw, natural.
MH: Wait… you eat raw food?
[Laughs… phew we may be mates after all] Yeah mate. Raw eggs, raw fish. There are 90 minerals, vitamins, and amino acids for the body, get all those in, get in as many as you can.
MH: Did Osher try to convert you to veganism? [cheeky MH cover man plug; tick]
[Laughs… again. Yeow] He was sitting there with his big bowl of salad, and it obviously works for him and he's so strong minded, and I'm so humbled by that, but that much salad… I'd have to eat non-stop to get enough fuel from that. Nah mate, I just eat my thing then get out there and do my sprints and weights. Every body is different and you just have to do what is right for you.
MH: What did you think watching yourself back last night? [the Bachelor chat begins]
Bit bloody strange, you see yourself doing your best, see the parts where you're nervous, the part where you're making the girls feel comfortable… but everyone would be the same in the same situation.
Who cares though? You just do your best and back yourself.
MH: You're living every man's dream at the moment. What's the best bit about having 20 women competing for your love [I have '25' written in my notes, but accidentally say '20'… strike two]?
It's 25 actually [waaaah I know! Sorry Badge]. It's good, it's half their luck! The odds are in my favour. I needed it at some level, you learn a lot about yourself and about women. But watching it… you can learn from my mistakes.
MH: And the worst part?
Holding one in for sure (a fart) and you can't let it go [more laughs]. Sometimes you're filming for a couple of hours and you just can't let it go.
[I'm on top of the world. A joke! That's it, this is the quote that will be picked up by media outlets around the world. I'm already planning my retirement from journalism…]
Wait where are you from again… Men's Health?
[Happy feeling… gone.]
Let's talk when this is all done. I've got some great projects to talk to you about soon.
MH: 100 per cent. [That's when we'll get the beers, but in the meantime, back to Bachie talk… it gets kind of interesting here] There was a lot made of Cass and her 'manifesting' a relationship with you by writing your name in a dream journal. If you had to choose one woman to write in your own dream journal, any woman in the world that you could manifest, who would it be?
I'd create her myself. It wouldn't be one of the ones on the show that's for sure! [wait…. What?!?] Did you mean on the show? I mean… it…. It wouldn't be anyone that I've already met… [I think he gets punched by the Bachelor publicist at this point] If it was me on the first episode last night, it wouldn't have been one of them.
MH: [I decide to save him here and move on quickly after that answer that almost gives away the ending of the show… we'll laugh about this when we're mates Nick] What are the 3 things you look for in a woman?
Phwoar, just three? Uhhh… Unconditional, free, adds value.
MH: What are your 3 deal breakers?
For me, these are just personally, but smoking, couch potato, and closed mindedness.
MH: The Women's Health ladies have started a bachelor tipping comp, who should I put my money on? Should I put it all on Brooke now?
[Big laugh] Mate I wouldn't put my money on 99 per cent of those girls.
MH: Wow, honest. If, God-forbid, you don't find love this season, would you be open to the experience again?
Nah, I've done my dash. Nah, mate, I need to spend a good few years out of the game. I've got a passion project that I've been putting together for a few years. It's adding meaning and importance in society at the moment, real change society needs.
MH: How are you dealing with the mayhem of the Bachelor?
Dodging all kinds of carry-on, paparazzi taking a picture of you picking your nose. I'm just getting away and getting off grid. You have to take your shoes off and put your feet in the Earth. Disconnect to reconnect, you know mate?
MH: At this point in the journey, what would you rather be doing? Facing 25 single women, staring down the All Blacks, or staring down a full day of press for The Bachelor?
All Blacks. [ouch]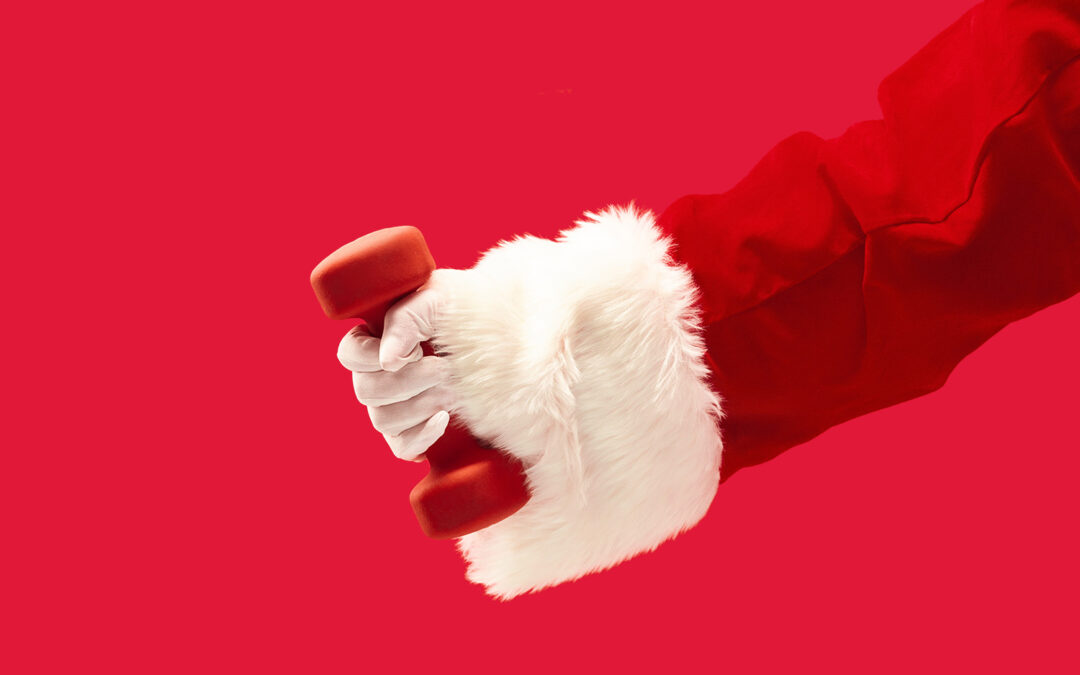 This Christmas/New Year may feel a little different – and that's ok. It's been an interesting year (to say the least) and as we get back to normality, it may be that fitness and health hasn't quite made it on to the to-do list just yet.  There's a lot competing for...