MAFS' Michael Pembroke Shares How He Went From "Chubby Kid" To Rig
"I completely stuffed it up – I'm actually in better shape now then when I was during the show because it was such a surreal experiment – it was hard to get into a rhythm and I was finishing of rugby so it was hard to get my sessions in," he tells Men's Health. Unlike […]
"I completely stuffed it up – I'm actually in better shape now then when I was during the show because it was such a surreal experiment – it was hard to get into a rhythm and I was finishing of rugby so it was hard to get my sessions in," he tells Men's Health.
Unlike other well-kept reality stars, the former real estate agent wasn't always into fitness. The Sydney-sider admits he "actually hated it at first" and was "originally a bit of a chubby kid."
It wasn't until he was enrolled in a boarding school that he started to develop a routine.
"I started to have an appreciation for fitness when I was shipped off to boarding school and started to play rugby around 12. Even though I played sport since I was five, the training that went with that (rugby) gave me a really good platform. The importance of discipline and habitual training was instilled in us from the early age of 12," he continues.
From there, Pembroke turned to swimming and skiing "but it definitely wasn't something that came natural to me rather I grew into it." Once Pembroke came into his own, his fitness and nutrition soon followed, adopting a rigorous routine that involves several sessions a day.
"I try and do between six and eight sessions a week. They comprise of four to five weight sessions with a whole lot of variances. Then two to three cardio sessions whether that be a boxing class or Oztag with mates, sprints and running work at a park or just a HIIT session at one of the gyms I go to.
"I still play rugby in top grade in winter and had a charity boxing fight a few years back so i'm always looking for new challenges. I train mostly by myself – it's my 'me time' – I go hard and don't muck around when I'm at the gym. I like to get through my work and then leave."
Pembroke's philosophy is simple: if he can get through his core moves each week, he know's he's done enough – anything else is extra.
"My most important method is to get through my major lifts each week (back squats, bench, dead lift, shoulder press, weighted chins and dips). If I get through them I'm genuinely on the right track. Now depending on what my goals are at the time determines the weight, reps and sets I do," he adds.
"Unless I'm hungover I usually find it hard to stop so getting through my sessions is relatively easy I love my training and being active nearly
All the time. My mates are like 'you literally don't stop – you're like a energiser bunny'. I just feel like I have a lot of energy all the time and put it ~ mostly ~ to good use."
Much like his fitness, nutrition is equally important. He sticks to meat-based proteins while cutting out any processed foods. While he watches what goes into his mouth, timing also plays a crucial role.
"Fasting is a big part of my nutrition plan – I do one 24 hour fast a week, two 18-20 hour fasts and two 16 hours fasts. It assists in my mental and physical performance dramatically – I swear by it. I do one 36-40 hour fast a month too."
Along with processed foods, Pembroke also cut out sugar and refined carbs – the key to his ripped physique.
"I don't have any refined sugar and don't really have a sweet tooth but love my carbs though. I don't usually use much oil when I cook and my dressings are usually homemade so I know what's in them. Besides yogurt I have hardly any diary in my diet."
Supplements are also important: protein, creatine and multivitamins help him function and achieve results in the gym.
If Pembroke is to find love on the reality show, he will be hoping the bride that walks down the aisle shares the same lifestyle.
"It's a huge part of my life but it's just one part of my life ….I love a beer and a good time too. I love my food so a good balance is key. Having a partner with similar mindset it imperative I think to a good relationship."
Hopefully, cupid works his magic on the young socialite.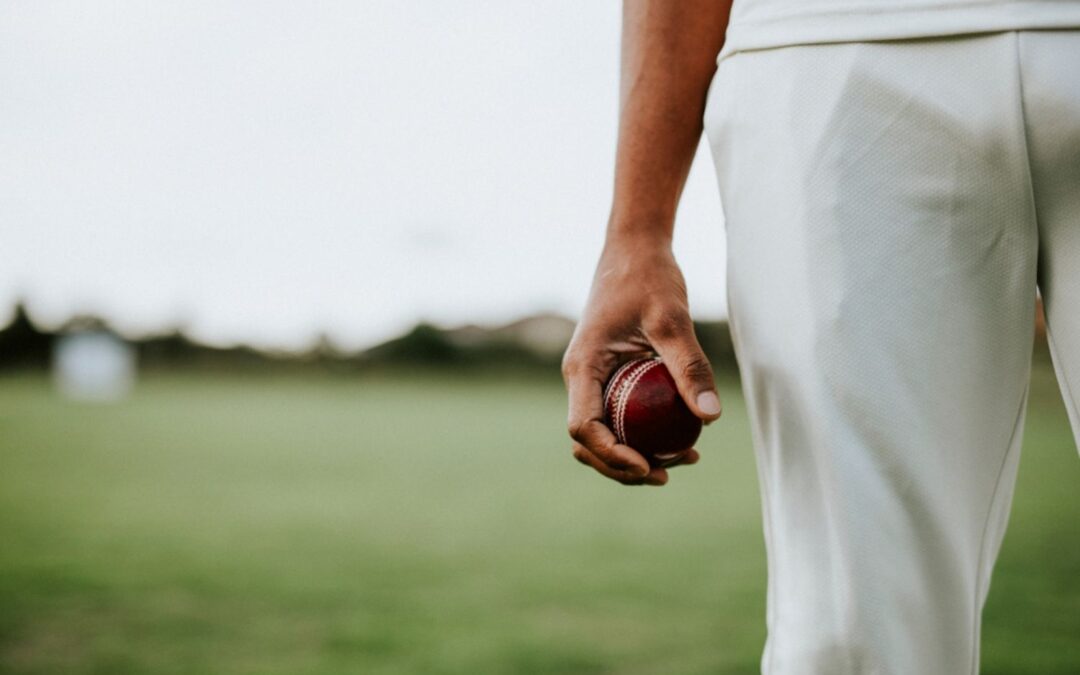 Summer is synonymous with cricket here in Australia. From watching the Boxing Day test match to wheeling out the garbage bin to stand in as stumps on a manicured lawn as you assemble the neighbourhood crew for a friendly game of highly competitive backyard cricket,...