MH Garage: We Take The Maserati Ghibli For A Spin
The words family car and Maserati usually don't belong in the same sentence. In fact, these days the words sedan and family car are seldom seen together as more and more people gravitate towards SUVs.
But, let's be honest. SUVs are not always the most exciting way to get around and if you're an enthusiastic driver with a couple of kids who wants to inject a bit of excitement into your daily commute, then the Maserati Ghibli might be for you.
The S Grandsport is at the upper end of the Ghibli range and I'm taking it on a family road trip from Sydney to Canberra to see if the exclusive Italian luxury car can pull off a near-impossible challenge: provide an engaging driving experience while offering practical family transport.
STYLISH RESTRAINT
At first glance, the Ghibli's understated design could see you mistake it for a Mazda 6 or even a Jag. Then you notice the beautiful angled grill, the three-pointed trident and those massive 21-inch (53cm) rims and you know this is something else entirely. Images of the Italian Riviera leap to mind. This is a car that can't help but turn heads. Photos and videos don't do it justice – it looks much better in the metal.
The muted design theme continues inside the car with mountains of leather and carbon fibre inserts. The analogue gauges on the dash feel a little old school, especially when compared with the all-digital ones from Audi and Mercedes. Personally, at this price point, I want a bit more tech. A huge 8.4- inch (21cm) infotainment screen with Apple Carplay, Android Auto and 360-degree parking camera dominate the centre of the dash. Audio comes from a 10-speaker Harman Kardon system that delivers great sound.
The gear lever has a fantastic feel to it but is maddening to use, especially while performing a three-point turn; it is almost impossible to go smoothly from Park to Reverse without going via Drive. There's all the safety gear you'd expect of a top-end luxury car: lane-keeping assist, autonomous braking and trafficsign recognition. The seats are comfortable with plenty of support, although at 190cm the positioning is a little high for me – even at the lowest setting my head scrapes the roof. In the back my young kids are happy with loads of room, but teenagers might find it a squeeze. Fitted out in leather, of course, the trim is much easier to clean after a roadtrip food spill.
The boot features a powered door and has plenty of room for all the paraphernalia a family needs on a weekend away. The 60/40 split-rear seats allow even more storage space should you need it.
WATCH: We Take The Maserati For A Spin
HIGHWAY SYMPHONY
Around town the car is very well behaved despite its heft. The ride is smooth, gear changes almost unnoticeable and the engine purrs quietly. But once we escape the Sydney traffic and hit the Hume Highway things get a whole lot more interesting. The acceleration from the Ferrari-built, 3L twinturbo V6 has my kids squealing in delight. Sadly, we don't put it to the test, but Maserati says the Ghibli will accelerate from 0-100 in a respectable 4.9 seconds with a top speed of 286 km/h. The engine generates a maximum of 320 kilowatts with 580 Nm of torque and does 9 litres per 100km. None of this is classleading but flick it into Sport mode and the noise the engine makes is like caramel for the eardrum. It's the best sounding six-cylinder engine I've ever heard. I can't help myself: I drive in an unsuitably low gear for large stretches of the Federal Highway just to enjoy it some more.
We drove south out of Canberra to give the kids their first snow experience at Corin Forest. With suspension firmed up in Sport mode, the Ghibli handles twisting roads with grace and style, always feeling firmly planted on the road. The fact that it's nearly two metres wide probably helps. On the freeway, driving past the vast dryness of Lake George the engine barely gets above an idle and there's always plenty of power for overtaking.
So, does it deliver on its lofty promise? Does it combine practicality and panache? The answers are yes and yes, with one caveat: at $195,000 there are cheaper ways to get your kids to school in the morning. But they certainly don't sound as good or offer the same air of exclusivity. Put it this way: you'll be hard to miss in the morning line-up of SUVs at the kiss and drop.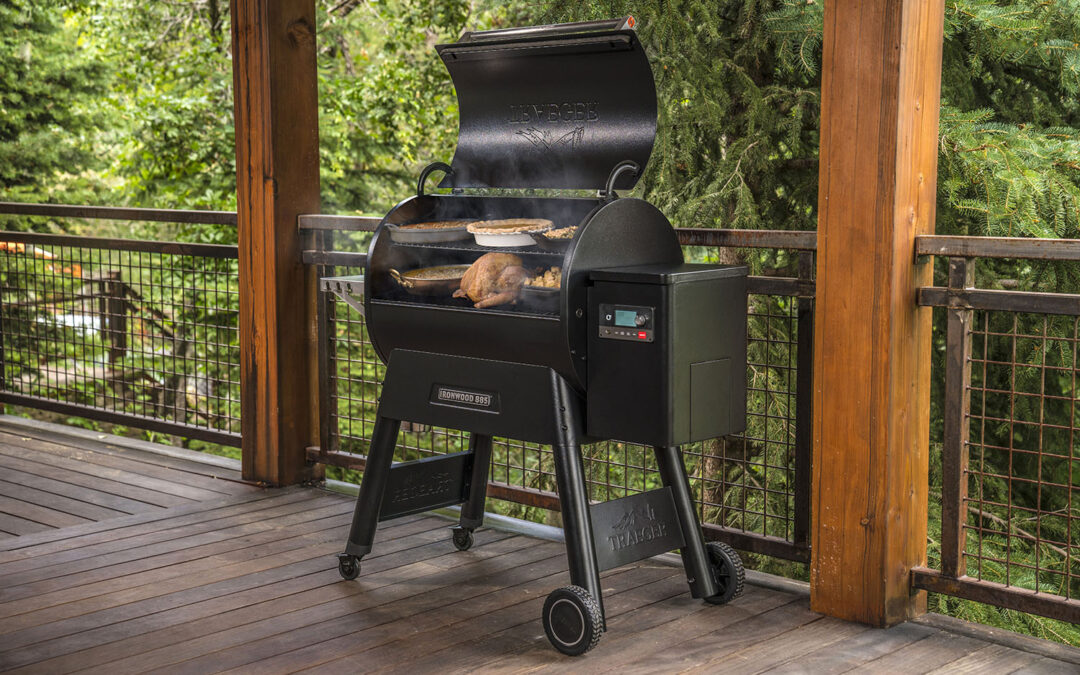 Brought to you by It's a fact - cooking with wood tastes so much better.  That unmistakable smoky flavour you savour when food is cooked with wood makes you wish you could always cook that way.  But as much as it conjures up favourite childhood camping adventures,...