How NRL Legend Mark Geyer Got Into The Best Shape of His Life at 48
Mark Geyer's emergence as a physical force occurred in his mid-teens when he shot up like a beanstalk: 12 centimetres in an off-season to hit the height he is now. A few years later his first-grade coach wondered why the young giant seemed more interested in playing with subtlety than menace.
"I was 19 years old, 195cm and 107 kilos," says Geyer. "And I had a lot of testosterone running through me. Ron Willey started calling me 'Mountain'. He said, 'Mountain, I want you to be the bloke nobody wants to run at'.
You're on, said Geyer, and for the next dozen or so years the colossus from Penrith – on Sydney's western outskirts – personified intimidation and belligerence in the world's most gruelling rugby league competition. After a volcanic State of Origin match in the early Nineties, the Queensland coach branded him a "lunatic".
The lunatic – let's go with firebrand – is now 48 years old. As part of Triple M's The Grill Team, he's still direct and fearless with his views, but an altogether calmer presence. Family and an early morning shift have imposed structure. As has a workout routine that would expose men half his age.
"I tested positive to marijuana in 1991 and I've experimented with the odd drug here and there," says Geyer, who's en route from the Triple M studio to one of his kid's athletics carnivals. "But there's no drug I've ever had that can beat exercise."
Perhaps you're like the sizable proportion of former footballers that can't abide the idea of training. Your body hurts; your tolerance for self-induced suffering is exhausted. With his wrecking-ball style, Geyer and pain were intimates – and remain so. "I had my share of operations," he says, "but the ring finger on my left hand, which has 14 pins in it from an injury I picked up in the late Nineties . . . that's the only thing that aches most of the time."
But he won't slow down. Day after day, he works out with zeal, because what's the alternative? Tossing it in? Watching your frame, which once inspired fear in rival behemoths, soften and expand? In his home gym, he trains for health, pleasure and personal pride. But also from a form of addiction: if he puts his feet up for more than two days, he says, he feels ill. His staples are brief (maximum half-hour) high-intensity weights circuits, and slightly longer boxing sessions.
"I've got no doubt I'm fitter than I was in my playing days," he says, between sets of body-weight dips. "I mean, at 48, obviously I could never play again, but I'm more muscular now – and leaner. I used to be an XL shirt, now I'm a double XL. I used to be 38-inch pants, now I'm 36."
Geyer hasn't always relished the prospect of his next sweat session. As a tearaway, he hated being told what to do, including how to prepare for footy. "When I'd rock up to training and see witches hats and tackle bags and people with stopwatches, it would intimidate the shit out of me," he says. "I'd feign injury or try to think of some other way to get out of it."
While he saw himself as match fit, he preferred to do his training in the gym, figuring – soundly – that he wasn't built for endurance. "Anything longer than one lap of a footy field and I was psyched out before I started."
The beauty of working out as a mature bloke, unencumbered by team imperatives, is you have the confidence and freedom to train as you please. It's no longer a case of what you have to do, or what you should do, but only what you want to do.
That doesn't mean training like a wuss, Geyer clarifies. "If you're nearing 50 and you think you've got to work out like an 80-year-old, well you're going to get no results. There's got to be a happy medium."
Rather than ignoring the protests of your ageing body, he says, acknowledge them and work around them. There are exercises Geyer won't do anymore (see "Train Smart"), but that's not an excuse to ignore body parts, only to find alternative ways of taxing them.
"As you get older you become wiser," he says. "The only restriction I put on my training is that if I do something and it hurts a part of my body, I don't do it again. You shouldn't be in pain when you work out. You should be euphoric."
Train Like A Sage
Follow Geyer's lead and eschew riskier moves for safer ones that will still have you looking the goods
OLD MOVE
Squat
NEW MOVE
Dumbbell lunges
Geyer says: "Because of my height, squats gave me back trouble as a player and I eventually needed a disc operation. High-rep lunges with light dumbbells are a great substitute."
OLD MOVE
Deadlifts
NEW MOVE
Supermans
Geyer says: "Like squats, deadlifts can be too tough on the back. Get prone and stay safe."
OLD MOVE
Weighted dips
NEW MOVE
Body-weight dips
Geyer says: "The added weight was starting to give me pain in the shoulderblades, so instead of doing sets of 10 with load, I do sets of 20 with body weight only."
OLD MOVE
5km runs
NEW MOVE
Treadmill sprints
Geyer says: "The repetitive pounding was hurting my ankles. You're better off going shorter but harder."
OLD MOVE
Endless benching
NEW MOVE
Reverse flys or bent-over rows
Geyer says: "I realised most of my weights were pushing moves and I was getting back pain. Targeting your back improves your posture and balances your body."
Footy At Your Fingertips
Keeping up with the bruising beasts of the NRL can be tougher than crash-tackling Jason Taumalolo. Fortunately, Telstra'sNRL Digital Pass has you covered. Simply download the app and enter your Telstra ID to watch live matches, catch up with highlights and access the latest stats – all included in your Telstra Mobile plan. Check out telstra.com/footypass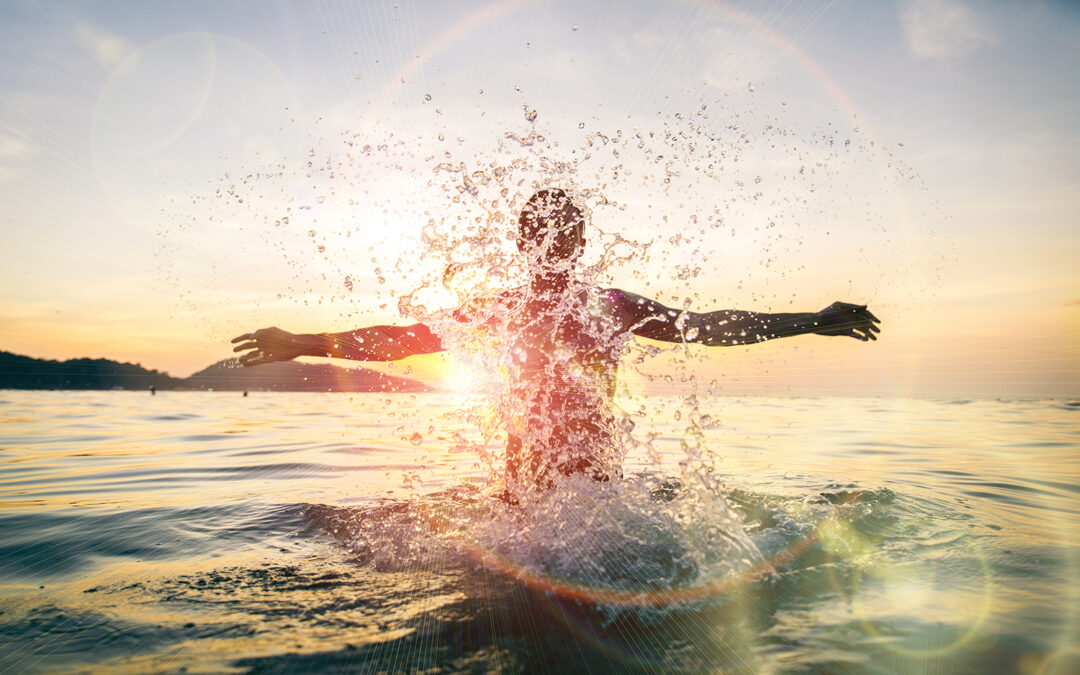 With the Christmas countdown now on, balancing the inevitable rush of work deadlines and juggling life and family commitments before the summer holidays can be stressful. After another year of lockdowns and uncertainty, many of us feel we are crawling to the finish...