How To Plan A Healthy Holiday On A Cruise
Whether you're heading away on a boy's trip or holidaying with your partner, a cruise is designed to be fun, relaxing and unique. That doesn't mean you can't take care of yourself though. The following tips will help you have an awesome holiday, where you can rejuvenate and refresh mentally and physically.
Before You Go
Travel is not only great for reducing stress, it can help you to re-evaluate what's important in your life, boost your happiness, toughen you up by taking you out of your comfort zone, and stimulate creativity. So, if you're planning a holiday, you've taken the first step to better health already!
Deciding on the type of holiday you have is key to the results of the journey. Start by deciding how many days you want to go for, then where you want to go. Do you want to stick to local waters and explore nearby, knowing you're within easy reach of home if you need it? Or would you prefer to take a longer trip to see distant places and experience something completely new?
Do your research and see what's available. Find out where you'll be leaving from, if and where you'll be overnighting, onboard activity options, as well as shore excursions – where you're bound to find a range of activities that will keep you physically stimulated.
When you've found a tour that looks right, sign up. You can pack for all occasions as there aren't any luggage limits, and make sure you reach the port on time for boarding.
On & Off Board
The best thing about Australian cruises with Carnival, to places like the Great Barrier Reef, is the variety! There's so much you can do both on and off the ship to keep your health in check. To start with, there's a huge variety of food – from a la carte dining featuring fish and other leaner protein options daily, plus a decent selection of vegetable sides, not to mention sushi on select ships and the choice of deli and salad bar lunch options every single day. And let's not forget, it's okay to indulge – especially while on holidays – so the burgers, 24/7 pizza and ice cream, fine dining delicacies and sweet spot will satisfy your cravings. Choice is absolutely the name of the day when dining onboard.
Cruises have the option for shore excursions, so if you're in need of a thrill, why not try something adventurous – like Segway tours and white-water rafting, jet boating and scuba diving, or exploring via quad bike or parasailing. Depending on where you are headed, you'll find plenty of options to suit you.
Carnival's ships include everything you need to keep fit, including gyms with full equipment, fitness classes, and even an onboard jogging track! You can even sign-up for boot camp. And don't be afraid to hit the day spas either – they're not just for the girls. Get yourself a massage, acupuncture, try a thermal suite if available – you can even hit the barber for a new hairstyle, colour or barbershop shave!
When You Get Back
If you feel as though you spent the entire time away eating too much, and lazing around too much – that's fantastic! That's exactly what you were supposed to be doing! And there's plenty of time to make a difference once you return. Don't put too much pressure on yourself – hit the gym, get back to your normal eating and exercise routine, and you'll be looking your old self in no time. With less stress lines to boot!
A cruise is designed to help you relax – with everything you need in one place, and no stresses of everyday life. Take advantage of that – unwind, enjoy, and have fun! That's what holidays should be all about.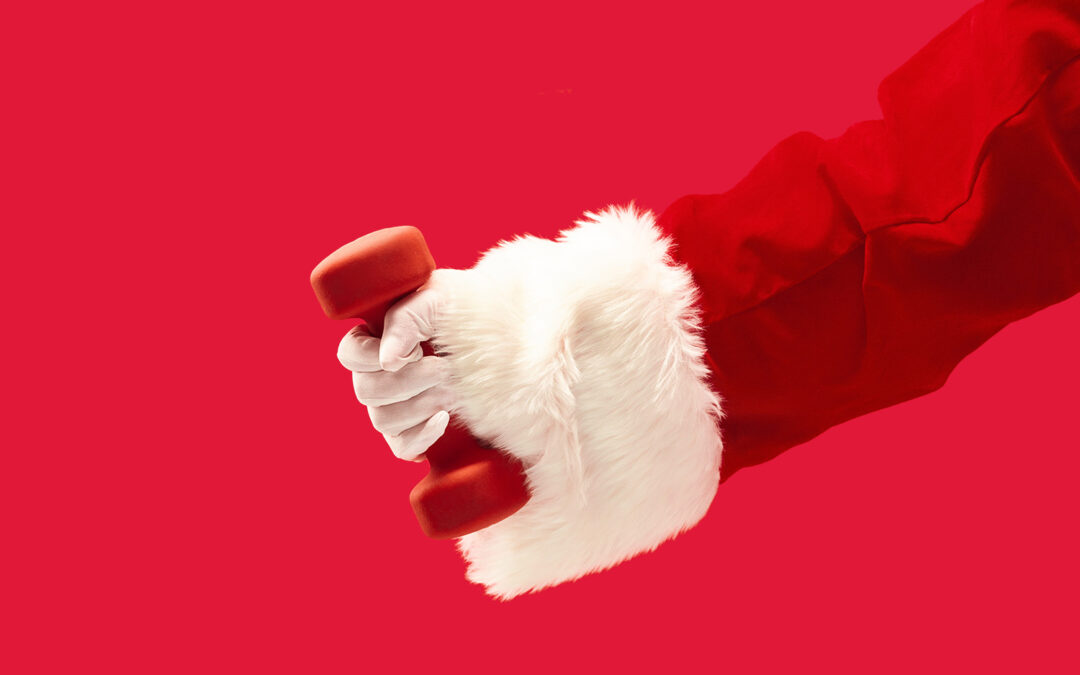 This Christmas/New Year may feel a little different – and that's ok. It's been an interesting year (to say the least) and as we get back to normality, it may be that fitness and health hasn't quite made it on to the to-do list just yet.  There's a lot competing for...