How To Clean Your Sex Toys (And YES You Need To Do it)
You wouldn't use a dirty condom, would you? So the last thing you want is to turn on your sex toys with remnants from last night's session. Luckily Lovehoney sexpert Jess Wilde has a few tricks to getting your favourite fleshlight feeling fresh.
Why Do I Need to Clean My Sex Toys?
It's probably no surprise that sex toys need cleaning after every use in order to keep playtime safe and hygienic. After all, they're designed to come into (very) close contact with your body and bodily fluids. And whilst bodily fluids themselves aren't dirty, left to fester, they can destroy your toy and make play unsafe. Bodily fluids + time = bacteria (the nasty kind).
It's for this reason that it's vital you clean your toys thoroughly after every use, before you store them away. If you're a super-safe, hygiene-conscious kinda person, you might also like to clean your toy before each use too.
Which method you should follow for cleaning your toy depends entirely on what it's made of (and whether it's waterproof or not).
So, here are our top tips for keeping your toys tip top.
RELATED: These Are The Top Sex Toy Trends In Australia
Know what you're made of
Well, more accurately, your toy. Sex toys are made from a range of materials, and it's important that you know what your toy is made from for all sorts of reasons. Not only does the material affect the way your toy performs and feels, but it also determines which lubes are safe for use with it and how you should store and clean it.
Most toys can be cleaned with a simple sex toy cleaner, but there are some extra precautions when it comes to real-feel skin materials (like Cyberskin, FantaFlesh and other lifelike skin materials) which are incredibly popular in toys designed for penises. Don't worry, we'll come back to that.
Test the water
Check whether your toy is waterproof. Clearly this is super important before you go immersing your toy in water to clean it. Nowadays, many toys are 100% waterproof (even battery-operated and rechargeable toys) but it's always best to check before you dunk your toy in the tub. If your toy can't be immersed in water, check to see if the parts which come into contact with your body are detachable for easy cleaning. If they aren't, wipe your toy over with a wet cloth and follow up with antibacterial sex toy wipes. Leave to air dry.
We recommend using biodegradable sex toy wipes.
You're my only soap
For toys that are waterproof, wash thoroughly with warm water and a mild antibacterial soap. Thoroughly rinse to remove all soap residue and follow up with an antibacterial sex toy cleaner. Most sex toy cleaners come in a spray bottle which makes application a doddle. For strokers, be sure to clean any internal textures carefully as they can trap bacteria. You may find it easiest if you flip the toy inside out to get into all those nooks and crannies. Be sure to check that any soap you use doesn't contain any perfumes or oils, as these are often too harsh and can damage your toy.
We recommend using an antibacterial sex toy cleaner.
Something in the air tonight
If you can, leave your toy to air dry before putting it away. Air drying is the best method as, unlike towel drying, you won't be left with lots of fluffy bits all over your toy, and you can ensure it is 100% dry before storing. It's vital that you ensure your toy is properly dry before putting into storage as, just like bodily fluids, water left inside your toy can lead to bacteria growth (not to mention a musty damp smell that's anything but sexy).
If you have small people in the house or not a lot of privacy, this may not be an option. In this instance, pat dry your toy as best you can (a lint free cloth will reduce fluff) and loosely wrap in a towel somewhere discreet where it can finish drying out of sight. After a few hours, check the toy is completely dry and put away as you normally would… Unless it's a real feel toy like a Fleshlight in which case, read on…
Real or no real
Remember earlier when I mentioned that real feel toys need a little extra attention? This is where I tell you what that is.
Follow the steps above to clean your real feel toy. You'll probably notice that after all this cleaning, the 'real feel' skin doesn't feel that real any more. This is because lifelike skin materials are treated with an inert powder to keep them feeling smooth and non-sticky, and you've just washed it off.
In order to return the material to its original skin-like texture, you'll need to dust your toy with renewer powder. Wait until your toy is dry and generously sprinkle renewer powder over all the parts that should feel like skin. Sprinkle it inside and out and spread the powder evenly over the surface of your toy with your fingers. Shake off any excess powder over a sink. You should notice immediately that the once-sticky material has now returned to its strokably smooth skin-like texture again.
We recommend THRUST Lifelike Sex Toy Renewer Powder.
This article was written by Jess Wilde who is a Sexpert for Lovehoney.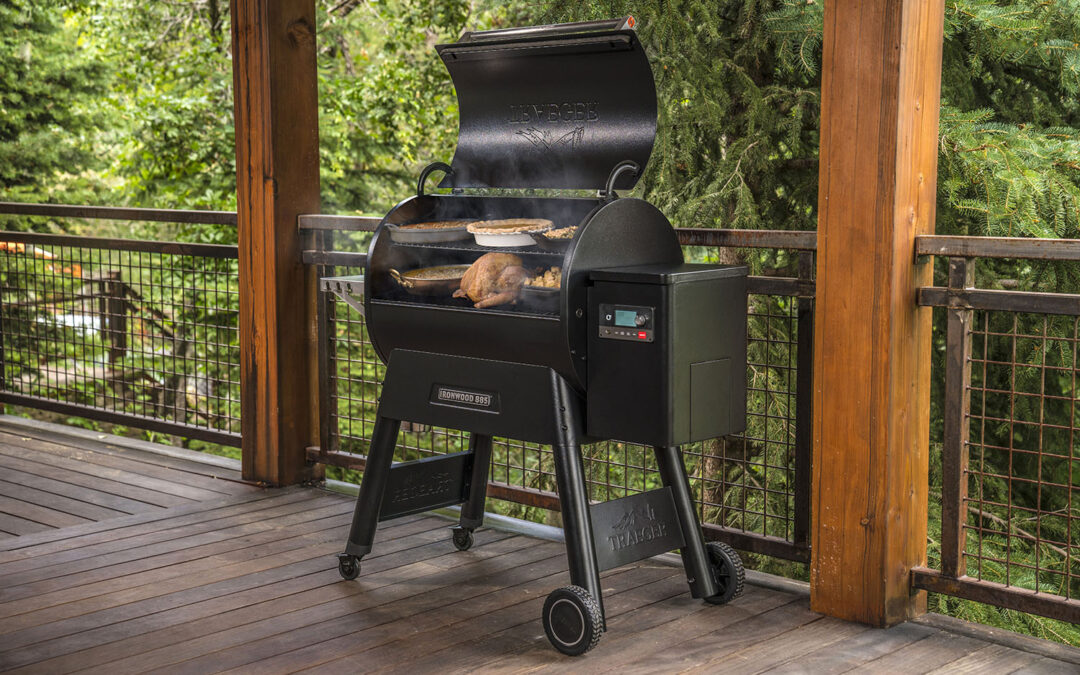 Brought to you by It's a fact - cooking with wood tastes so much better.  That unmistakable smoky flavour you savour when food is cooked with wood makes you wish you could always cook that way.  But as much as it conjures up favourite childhood camping adventures,...