Not so long ago, trainers were bought either for the street or the field. They were accessorized either with blue denim or Deep Heat, and your purchasing decisions amounted to Nike vs Adidas, Puma vs Reebok. Of course, trainer fetishism is nothing new, and men have long paid above the odds for a certain colour, a bespoke ident or a special edition. But for years, the limitations remained: street or field.
Something different is happening now. Trainers are being seen in a new light and a new context as designers, stylists and trendsetters begin treating them with the kind of reverence afforded to leather soles and calfskin uppers. All of a sudden, off-duty footwear has become acceptable, de rigueur even, at events requiring a heavy-duty invite and a swanky dress code. The humble Adidas Stan Smith, for instance, has recently been upgraded from the tennis court to the front row, as evidenced by the feet of editors and buyers at the recent London and Milan fashion shows. Some people – by which we mean KanyeWest – have even deemed them acceptable attire for a black-tie event.
If this was simply a case of trainers being in vogue again it wouldn't be worth getting your laces in a twist. But it's much more than that. Designer labels such as Dior Homme, Valentino and Lanvin are muscling in on Nike and Adidas territory, ushering in a whole new category of "artisanal" trainers. New labels, including Common Projects, Feit and Coloquy, are producing plain, understated trainers with minimal branding and charging hundreds (upon hundreds) of dollars for them. Made from expensive leathers and constructed by hand, they're stocked in high-end retailers alongside traditional footwear brands such as Church's and John Lobb. But you can forget about wearing them to the gym – these trainers have no athletic pretensions whatsoever.
"The elevation of the trainer has in fact been happening for some time," says Volker Ketteniss, head of menswear at trend forecasters WGSN. "Designers like Maison Martin Margiela have been trying to bridge the gap between trainers and high-end shoes for years. But, in the last year especially, we've seen suiting become much more casual while a lot of denim and streetwear has become smarter. People are looking for a shoe to complement that direction."
The big players in menswear have also played a huge role: "The designers who are now influencing trends – Kim Jones, Raf Simons, Hedi Slimane – grew up in a trainer culture, so it's natural that they'd look for fresh ways of approaching them."
It's not simply a trickle-down effect either. These brands' customers – that's you – have evolved, too. For children of the Eighties, trainers have always been a status symbol. Those who grew up with landmark styles such as the Nike Air Jordan, Reebok Pump or Puma Disc are no strangers to the allure of a synthetic sole. Neither do they subscribe to the idea that, with the onset of adulthood, sophisticated style should preclude the footwear of the playground.
Still, it's one thing to spend $150 on a pair of Nike Air Max you last wore as a teenager; it's another entirely when designer brands are charging north of $800 a pair. So what, exactly, are you getting for your money? In a word: quality.
"You'll generally find a much higher level of construction with luxury sneakers," says Sam Lobban, senior buyer at Mr Porter. "The sole units tend to be stitched, meaning they'll last longer than something that has been glued. They typically use premium leathers instead of nylon mesh, too. Luxury trainers are an investment in the same way that well-made shoes are." Last year, Tom Ford – who had previously sworn he would never make tennis shoes – unveiled trainers that were benchmade like the finest traditional footwear. Berluti, which has a reputation for the latter as burnished as their famous patina, also now offers the former.
Luxury brands don't have a monopoly on high price tags in the new sneaker economy, however. Where they have quality and cachet, sportswear brands have rarity. Nike in particular is a past master at creating astronomical demand and purposefully insufficient supply, which in turn has created a huge resale market and pushed prices skyward.
Campless.com, a blog that collates trainers-oriented data, ranks Nikes as the most collectable. Top of the list, with a perfect score (according to the site's algorithm), is the Nike Air Yeezy, a collaboration between Nike and Kanye West. Next is the Kobe 9, then the Jordan 4 and sneaking in at number 10 is the, um, LeBron 11. Note that these are also collaborations. This collateral alliance has become the trainer industry's licence to print money. Joining forces with a musician, a sportsman or even a fashion designer can be incredibly lucrative both for the brands and re-sellers, some of whom actually make a living as sole traders. When the Air Yeezy 2 Red October launched in February last year, it retailed for $450 and sold out within 11 minutes; at the time of writing, it commands upwards of $10,000 new on eBay. (The auction site's trainers business is up by about 31 per cent year-on-year.)
These trainers aren't necessarily any better than the rest, they're just harder to procure. Brands know that if they restrict the supply of certain releases, the demand will trickle down to other models and create an inflationary environment where prices are pushed up and buyers trade information like insider stock tips. Trainers, it goes without saying, are big business.
"There's certainly an audience out there who are constantly hunting, trying to work out what we'll do next," says Nate Jobe, senior design director at Nike, who last year worked on a collaboration with Riccardo Tisci, creative director of Givenchy. The pairing was especially significant. Rather than design a new shoe, as was the case when Yohji Yamamoto and Adidas or McQ by Alexander McQueen and Puma joined forces, Tisci put his stamp – and by extension, high fashion's seal of approval – on an existing Nike style.
"Riccardo is a big Air Force 1 fan," says Jobe. "He talked lots about how basketball was the only sport he really connected with growing up. So the project felt very natural for us."
As any economist will tell you, bust follows boom as sure as thunder follows lightning. But don't expect a crash any time soon, says Forbes magazine's resident "sneakerologist" Matt Powell.
"The question I get asked most often is: 'Where are we in the sneaker cycle? When is this sneaker cycle going to end?'" says Powell. "And my answer is always the same: 'It's not going to end. We are living in a permanent state of sneaker-ness.'"
THE EXPERTS
These men know footwear inside out

SAM LOBBAN
Senior buyer at Mr Porter
"Designer collections have become more casual: tailoring is about separates more
than suits, while bomber and lightweight nylon or windbreaker jackets are in most collections. Sneakers work great with these kind of styles. There's a general feeling of comfort and ease."
THE DEALER
MAGDI FERNANDES
Photographer and former director of Slammin Kicks
"I can appreciate high-end trainers, but I don't think people will collect them like AirMax and Jordans. The fickle nature of fashion means trends are forever changing, so it'll be difficult for them to cement themselves in pop-culture history."
THE PIONEER
ADAM LEWENHAUPT
Co-founder of luxury trainer brand Coloquy
"We have customers who wouldn't usually wear trainers because we've created a great hybrid. Our products aren't cheap, but based on quality. They're good value."
THE SHOWMASTER
MORGAN WEEKES
Co-founder of Crepe City trainer fair
"The value of trainers is cyclical. Brand-new pairs of vintage Nike Huaraches were changing hands for $100 a few years ago, and those specific colourways now go for close to $1200."
THE SOOTHSAYER
VOLKER KETTENISS
Head of menswear at trend forecasters WGSN
"People want to be comfy but not sloppy. The simpler the style, the easier it is to integrate into more formal outfits. Adidas Stan Smiths look minimal but feel luxurious."
A HAPPY SHOE YEAR
Mubi Ali from Sneakersnstuff runs you through 2015's biggest footwear releases
01 REEBOK VENTILATOR
January
"Reebok's Certified program focuses on the 25th anniversary of the Ventilator this year; this is just the first of some very interesting (closely guarded) collabs."
02 ADIDAS YEEZY 750 BOOST
February
"Following his defection from Nike, the first collab from Kanye's new home launched on February 14 and could be reserved via the app Adidas Confirmed."
03 ADIDAS SUPERSTAR
March
"Last year, the Stan Smith took over the world: this year the Superstar will be, well, the star. The Eighties Deluxe is a sign of the collabs, reissues and colourways to come."
04 VANS SNS SWEDEN
May
"The Vans slip-on will make a comeback and many influencers are moving towards the checkerboard already. We're launching a very special version."
05 CONVERSE JACK PURCELL
July
"The Chuck Taylor received a great response with the re-introduction of the Seventies silo last year. This year, the Jack Purcell will get the same treatment."
06 NIKE AIR MAG
September
"Nike designer Tinker Hatfield is working on an automatic lacing system, as seen in Back To The Future: Part II. The rumoured drop date is September 8."
07 PUMA DISC BLAZE X BAPE
September
"Rihanna's already shown the world that Puma will be working with Japanese streetwear pioneers Bape this year; the resulting shoes are hugely anticipated."
08 JORDAN RE-MASTERED
November
"Premium leathers and executions will up prices, but justifiably so. Look out for the retro colourways in November's Black Friday release."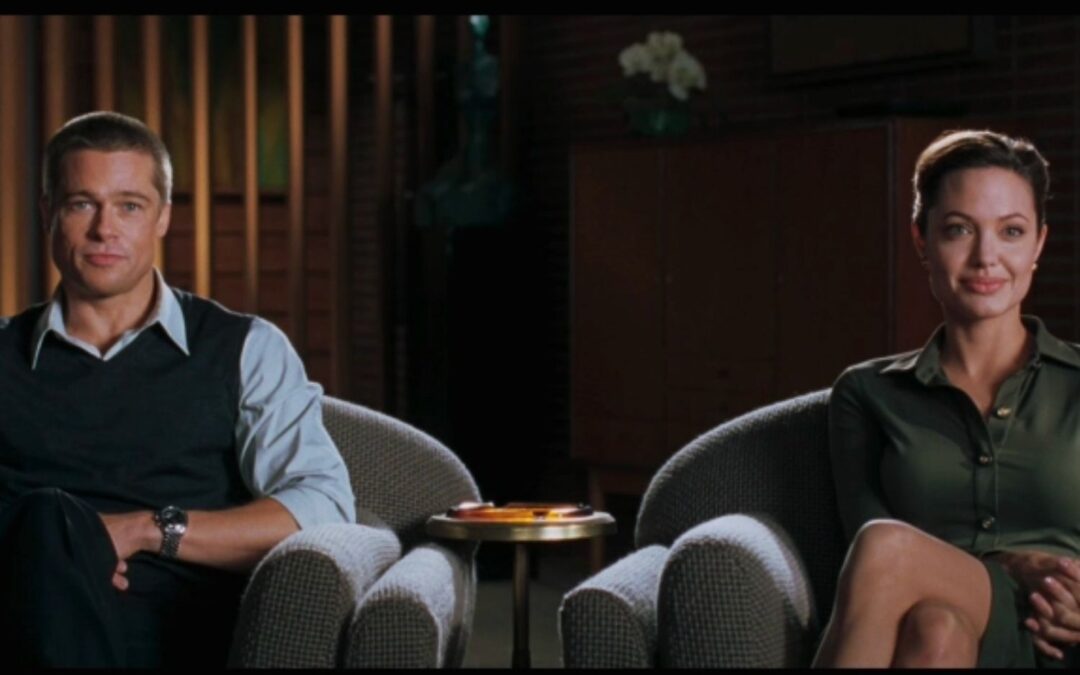 Across literature, reality television and cinema, infidelity has captured audiences for decades. Perhaps there is nothing as gripping as watching a couple fall in love, but when it comes to staying in love, that's when the conflict and challenges arise. Whether you're...