How James Tedesco Went From Injury-Prone To One Of The Game's Best
FOR JUST ABOUT EVERY GUY there's a period in your life you can look back on and think, "Man, that was my time! I was killing it then". For James Tedesco, that 'Summer of '69' may prove to be right now. You're chatting with him at a photo studio not far from the HQ of the Sydney Roosters, his high-flying NRL club. Listening to him, the takeout is clear: he's in a good place. You put that to him, and his broad, bearded face lights up. "Definitely," he says. "Robbo [Roosters coach Trent Robinson] actually said to me the other week, 'This is the clearest I've ever seen you. You're speaking confidently in meetings and leading the boys by your words and actions'." Tedesco pauses, as though to absorb the implications of what he's just said. "I'm only 26,"he says, "but I feel like I'm developing as a leader."
Those blossoming leadership traits are the ribbon around a package of athletic gifts that have led fine judges, Australian coach Mal Meninga among them, to proclaim Tedesco the best player in the game. As well as unmissable speed, strength and footwork, Tedesco has acute footballing instincts, the unteachable knack of materialising in just the right place at precisely the right moment, in a manner reminiscent of a young Braith Anasta or, further back, the Canterbury champion Terry Lamb. Last year, as the standout performer at the premiership-winning Roosters and in the State of Origin series-winning NSW Blues, he was the only choice to succeed the retiring Billy Slater as Australia's next fullback. No question: 2018 was Tedesco's breakout year. As it was always going to be. Right?
Wrong. A peek behind the rise of Tedesco reveals there was nothing inevitable about it. Yes, he had talent. But so do countless other sporting prodigies who end up as labourers or PE teachers. That Tedesco has been able to fulfil his promise has less to do with his sidestep or fend than an ability to overcome setbacks, heed the advice of smart people and fight off self-doubt. The doubts have been subdued, though they linger in a benign form known as modesty.
"I don't believe I'm the best player," he says. "You watch a game on the weekend, you watch some of the fullbacks going around, and sometimes I think, 'I'm not even the best fullback'." (Best guess: he's referencing Warriors No. 1 Roger Tuivasa-Sheck, who is, indeed, dazzling.) But, adds Tedesco: "I'm going to keep working harder. And hopefully I get to that stage one day."
BROKEN MAN
To grasp how far Tedesco's had to come, you need to revisit his first outing in the NRL, on a sunny Sunday at Leichhardt Oval in March, 2012. Then a 19-year-old in a Wests Tigers jersey, Tedesco weighed 80 kilograms – 16 kilograms lighter (and more vulnerable) than he is today.
This was a momentous afternoon for Tedesco's family, which has Italian roots on his dad's side: some 30 of them were in the sell-out crowd, along with another 20 mates. Half an hour in, running the ball back from a kick, he veered off his left foot and . . . a snap and a pop in the knee and he was writhing on the turf.
"When they were carrying me off it didn't feel too bad and I thought, 'I could be all right here'," recalls Tedesco. "Then straight away the doctor said it's an ACL and that's your whole season gone. Hearing that on your debut is not ideal. But I think mum and dad were more shattered than I was. Mum stayed home for three or four weeks after the operation, looking after me every day."
In 2014, calamity struck again. First came ankle surgery. A few games back from that, a clash of knees split in half the patella fronting his reconstructed joint. Tedesco was no delicate flower. Raised on a 100ha dairy farm in Camden, southwest of Sydney, with years of contact sport behind him, he was a tough Rooster-to-be, but there was no mistaking what he was starting to feel.
"Some self-doubt was creeping in," he says. Was his body made for this brutal sport? Was it going to hold together or keep breaking apart? And having undergone reconstructive knee surgery, would he ever be the same player again? Because for many footballers before him who'd been through this ordeal, the answer was no.
LEAN ON OTHERS
In crisis, Tedesco met two guys who would help set him up for the thriving career he's having now. One took care of his body; the other, his mind.
Anthony Carbone is a Sydney-based massage therapist. Five years after their first appointment, Carbone still treats the footballer two or three times a week. "My body just gets so tight from playing and training," Tedesco says. "He really knows my body inside-out. He just stretches me and loosens me. I can't play without seeing him during the week."
The other figure was – and remains – more mysterious. Described in newspaper articles as a property developer, Joe Wehbe has gained a reputation as a "player whisperer" – an advisor who operates in the shadows beyond club affiliation. According to Tedesco, Wehbe illuminated the link between negative thoughts and bodily breakdown. He became a mentor, whom Tedesco will speak with on the phone twice a week on top of a faceto- facer over coffee. Wehbe's input includes football-specific advice, which coach Robinson is apparently okay with. "He just gets my mind clear," says Tedesco. "In the NRL, there's all this external pressure that can throw you off your game. I've learnt how I can just play footy and enjoy it, like I did as a kid."
In a piece-to-camera for the youth mental-health charity headspace, Tedesco opens up about the doubts that plagued him and how important it is to vent your anxieties. He wants to use his profile to help others, he says. Because through his discussions with Wehbe, "I realised just how much negative thinking affects you, not just in footy but in life. If you've got stress going on, one way or another it's going to come out."
NEVER SETTLE
Tedesco's idea of trying to play like a kid can be a useful trick . . . but only up to a point. Because at some stage he began to see that a wholly free-spirited approach wasn't cutting it. While he had everything he needed to please the fan in the stands, he knew he wasn't the finished product. He'd yet to master the "invisible game" – the intricacies of top-level footy that only players, coaches and sundry insiders can truly get their head around.
By 2013, another key figure had entered Tedesco's life – the then Roosters fullback Anthony "The Count" Minichiello. Tedesco and Minichiello were teammates in Italy's squad for the World Cup in the UK and France – Minichiello at fullback, Tedesco out of position in the centres.
"Just listening to him during that campaign, at training and in games, there was a lot I picked up from him about what it took to be a good fullback," says Tedesco. At the heart of the masterclass: the fullback's role in organising his team's defence. If he's doing his job, the No. 1 will rarely zip his mouth as he steers his frontline this way and that.
At the next World Cup four years later, Tedesco and Minichiello joined forces again. By this time Minichiello was Italy's assistant coach – and also on staff at the Roosters, whom Tedesco had supported as a boy and was keen to join. To that end, Minichiello was instrumental: coach Robinson, he told Tedesco, was keen to have him. And Robinson would take his fullback play to a higher level, he promised.
Sure enough, in Tedesco's first season at the Roosters last year, that's exactly what happened. The speed, power, footwork . . . "That sort of stuff, it comes naturally, and that's what made me a good footballer," he says. "But there's a lot more to the fullback game and it takes a while to learn it. The detail that Robbo goes into . . ." Staggering, apparently.
COPY THE BEST
Tedesco didn't just link up with a leading coach; he moved to an NRL club that sets the standard for professionalism. "No one takes a shortcut and everyone's held accountable," he says. Joining the Roosters at the same time was the sport's most conscientious operator, the former Melbourne Storm luminary Cooper Cronk. Tedesco went to school on Cronk, taking notes on what a perfectionist's approach to preparation and injury prevention looks like. Cronk missed some footy earlier this season with a hamstring tear – but that was his first soft-tissue injury in 15 seasons, Tedesco marvels.
"When you're a young guy it's a case of, have a quick stretch and get out there and train," Tedesco says. "But Cooper's a good role model in that space. He's always warming up and preparing as best he can – and never doing anything half-arsed."
Tedesco's ramped-up professionalism has included a dietary overhaul. "Diet was something when I was coming up and had injuries that I didn't think was a big factor, but the more years you play the more you realise how big your diet is," he says.
Recently, his weight crept up towards 98 kilograms – too heavy, he realised, for him to be quick and explosive. "I started to eat cleaner and healthier and I shed that weight." While the difference is just a couple of kilograms, he feels it, he insists. He's living these days with his older brother, Matt, an avid gym goer who does the cooking most nights. Tedesco feels his nutrition is in good hands.
At time of writing, the NSW team for the State of Origin opener on June 5 hadn't been chosen. If Tedesco were fit, though, he'll have been first picked.
The Blues' win last year under new coach Brad Fittler was just their second in 13 Maroon-soaked years. A blue tide? Maybe. Queensland have lost – to Father Time – a handful of all time greats. While taking nothing for granted, Tedesco believes NSW may be on the verge of something dynastic. "I'm feeling optimism," he says. "With the quality of players we have, it's definitely an opportunity for NSW to create that dominant era."
It's a dominance he'd like to be part of. And having laid his demons to rest, there's every chance he will be.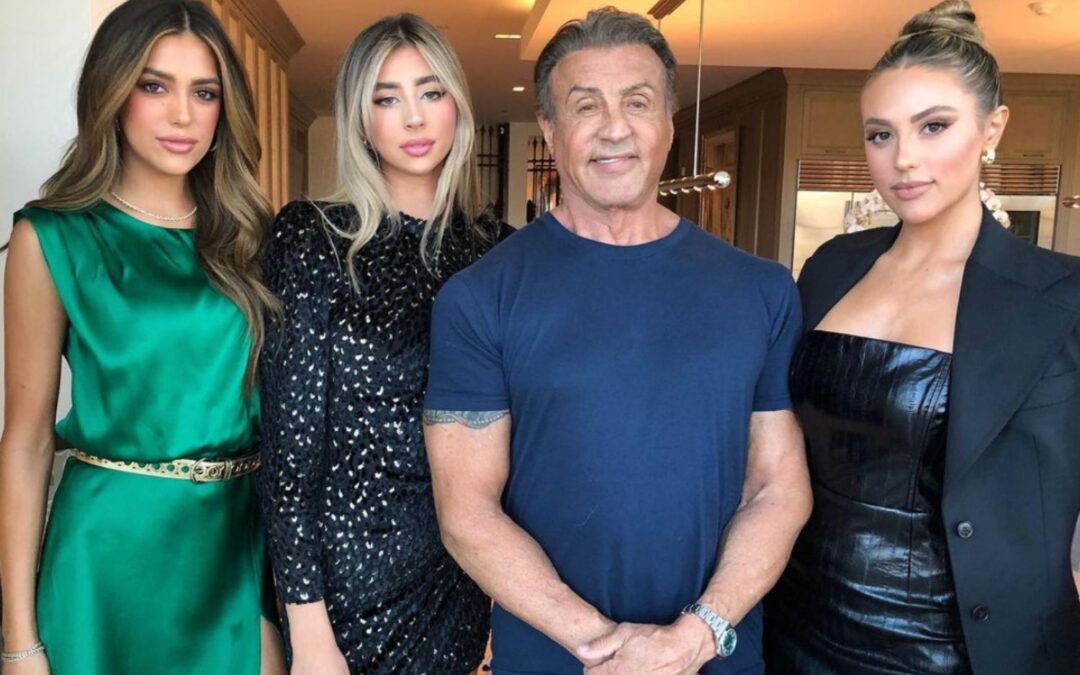 When it comes to icons of the screen, Sylvester Stallone is up there with the best. The man who made the movie training montage a prerequisite for any sporting flick, particularly those of the boxing variety, became a household name since bursting onto our screens in...