10 Health And Fitness Instagram Accounts That Are Inspiring Us To Take On 2021
We all need a little help from time to time. From financial advice to tips on how to dress, it pays to seek out a fresh opinion that can take your game to the next level. And when it comes to navigating the world of health and fitness, with new research coming out seemingly every […]
We all need a little help from time to time. From financial advice to tips on how to dress, it pays to seek out a fresh opinion that can take your game to the next level. And when it comes to navigating the world of health and fitness, with new research coming out seemingly every day, this is all the more important. After all, why trainer harder, when you can train smarter?
With this in mind, we've compiled a shortlist of the trainers, chefs and wellness gurus who have helped us start this year as we mean to go on. Do they have all the answers? No. But each one offers a valuable insight on how to improve your day to day routine, whether that's in the form of a simple effective workout that you can smash in your lunch break, or an intro to meditation course that might just help you regain focus after the mess that was 2020.
We encourage, nay implore, you to hit the follow button on each inspiring individual. Trust us – you won't regret it.
Andrew Pap
For: everything from strength sessions to mobility routines.
Why: One of the OGs of the Australian fitness world, Pap has nailed the art of fitness content creation and shares with his followers astute programming tips and nutritional advice on a daily basis.
Dan Churchill
For: healthy, hearty recipe plans that even you could make.
Why? Decided on a restrictive new year's diet plan that is already proving hard to maintain? Ditch it in favour of Churchill's balanced approach to cooking and training. With recipes as delicious as they are wholesome, there's little wonder he's quickly becoming one of Australia's most in-demand performance chefs.
Luke Zocchi
For: workout ideas, post-session shakes and highly enviable abs.
Why? A former Australian Men's Health cover star, Zocchi is the real deal. Follow along for his quick and effective training ideas along with suggestions for post-workout fuel, all with a healthy dose of not taking himself too seriously. A certified star of Australian fitness. After all, if he's good enough for the God of Thunder, he's good enough for us.
Plant proof
For: an accessible insight into plant based eating.
Why? Curious about dipping your toe in the pool of plant-based eating but not sure where to start? Look no further than Simon J Hill, aka Mr Plant Proof.
Manoj Diaz
For: Meditation made easy.
Why? If you've never done it before, meditation can be a tricky one to sink your teeth into. Which is why it helps to have a guide. Allow Diaz to be that man. The Sri Lankan-Australian offers reasonably priced meditation classes through his O_p__en platform, as well as daily insights that will help you navigate the stresses of modern life without any added BS.
Jack Hanrahan
For: Thoughtful, evidence-based approaches to training.
Why? Imagine if your favourite science teacher became a PT. That's Jack Hanrahan. The man doesn't just tell you what to do, he explains in simple terms, why you should be doing it. From 5-minute mobility sessions to full body strength workouts, he covers all the bases.
Tia-Clair Toomey
For: a reminder that anything is possible.
Why? Well, she's Tia-Clair Toomey, did we not mention that? The Commonwealth Games medallist, Olympian and four-time CrossFit Games champ has just begun her journey to becoming a winter Olympian as part of Australia's bobsled team. She's nothing short of remarkable and we'd suggest following along for the ride. (See what we did there?)
JustTrain
For: Quick, brutal workout inspo.
Why? The clue is in the title – Ron Everline wants you to quit making excuses and 'just train'. As Kevin Hart's trainer, Everline is a master motivator who may well be the voice you need to get you out of bed on those mornings where you'd much prefer to pull up the doona and forget the gym/world exists.
Marcus Filly
For: CrossFit-inspired training with a twist.
Why? Filly is a former CrossFit Games athlete who, since retiring, has been building and perfecting his approach to 'functional bodybuilding'. Expect multiple videos every day offering easy-to-understand workouts that can be tailored to almost any fitness level.
Massy Arias
For: A little of everything.
Why? Arias has perfected the art of 21st century training. She offers innovative home workout ideas as well as recipes, supplement info and some parenting advice thrown in for good measure. A true all-rounder.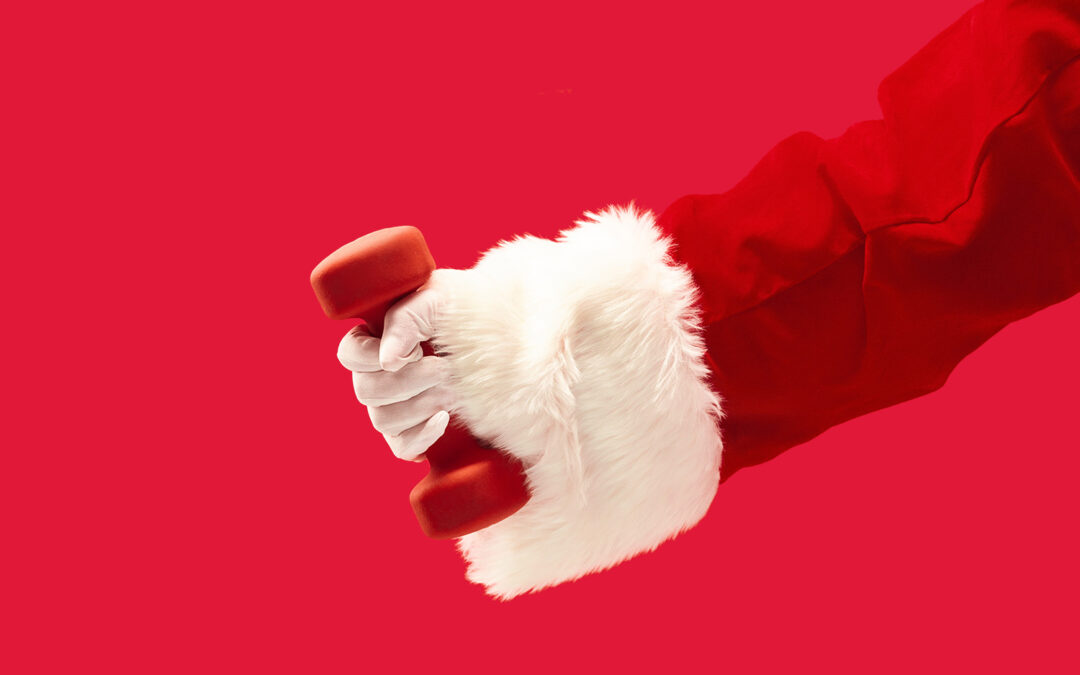 This Christmas/New Year may feel a little different – and that's ok. It's been an interesting year (to say the least) and as we get back to normality, it may be that fitness and health hasn't quite made it on to the to-do list just yet.  There's a lot competing for...