Essentials You Should Take On Your First Off-Road Trip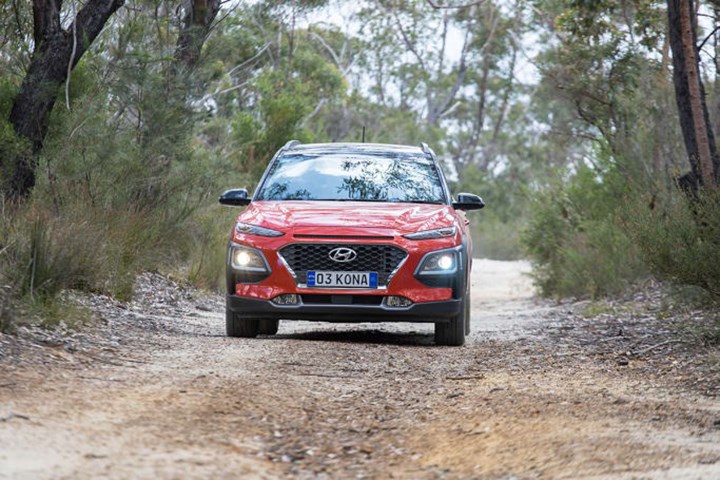 In a world as imagined by an outdoor outfitters marketing team, you need three truckloads of gear before you can even contemplate heading into the wild for an off-roading adventure and they'd have you looking pretty damn good while getting dirty.
In reality, unless you're crossing the continent or driving into a remote area, you don't need much stuff; a vehicle, a map, a sleeping bag or swag, a tent, an esky full of food and beer – that's about it.
Down the track, you should seriously consider investing in bush-ready tyres, driving lights, aftermarket suspension, vehicle-mounted snorkel, bullbar, tyre-repair kit, extra communications gear, GPS, topographical maps and more – but, right now, if you're planning your very first off-roading trip, keep it simple.
Obviously, your needs (and wants) expand exponentially as your family or group of outdoors-loving friends grows, but in simple terms, you don't need much with which to go on your first off-road trip.
Here are our essentials for your first off-road trip. This is not a definitive list by any means – you have to work out a gear line-up according to your own specific needs – but it's a bloody good place to start.
START WITH THE BASICS
Obviously, if you're only going away for a day trip – out and back, no sleep-over – then you may disregard any tips we're about to throw your way on what camping gear to pack, but, if not, read on and pay attention.
Tent? Check. Sleeping bags? Check. Off you go. Well, not quite, but shelter and a bed are a great place to start. You do however need a few more things to achieve a basic level of comfort, safety and self-sufficiency.
We'll assume you're able to get your head around your own food and water requirements, so we're leaving that out of this yarn. Suffice to say, get a good-sized hard esky – anything upwards of 33 litres depending on the number of people on the trip – and to keep food fresh and water cold during short trips away that will do the trick nicely.
Get your shelter sorted out. Whether it takes the form of a family tent and accompanying sleeping bags, or a single or double swag, a teepee, whatever – remember to pack it and all of the necessary gear needed to erect it. i.e. tent pegs, fly cover, ground tarp etc.
Take a basic portable camp stove, something that uses disposable gas canisters is easy to pack away, set up and use at camp – no university degree required to operate. Don't forget plates, bowls, cutlery and all of that stuff.
Remember camp lighting: LED head torches, an LED lantern to hang off a tree or inside your trip, and a few cool novelty torches for the kids.
Pack in a camp table and some chairs – sturdy fold-out ones with plenty of support and a cupholder or two – are always a good investment. All the better, if they each fold away into a skinny bag and easily slot into your cargo space.
Also, take spares (fuel filter, a basic tool kit, and recovery gear* – even if you have an AWD with no rated recovery points on your vehicle's chassis. (*Read The Gear You Need, below.)
You see? Not a lot of gear is needed but it soon adds up, even if you're trying to keep the whole process simple.
PACK WITH PURPOSE
Don't pack your vehicle to the gunwales as if you're heading for a month-long Simpson Desert trip, if you're only going away for the weekend. There's a temptation to pack over and above what you and your family needs for every trip – you are only human after all – but ignore those urges.
Pack your essentials first – tent, sleeping bags, cooking utensils etc – then add in more gear, piece by piece, as needed.
Always use lightweight alternatives, if available, for everything: camping gear, camp furniture (chairs, awnings etc), cookware, utensils and anything else you can possibly think. The more lighter the options you use, the more kegs you shave off your total vehicle weight; less weight equals less fuel used.
If you pack to meet your needs for each particular trip, you won't be carting so much gear around all the time and, as a result, you'll save time, money and fuel.
HAVE A PLAN
Know where you want to go, when you want to go and for how long. Yes, it's sometimes nice setting off without a set-in-stone itinerary, but it's much better to plan and prepare, that way you can focus on the area you'd most like to visit, the terrain you'd like to drive (beach or bush), do your research, get ready and go.
Map out the route you'd like to take, being sure to know what the tracks are like and whether your vehicle is likely to be able to tackle them without too much trouble.
Book your accommodation well ahead of time and, if required, pay entry and other fees in advance, whether it's a campsite, caravan park or cabin. Nothing ruins an off-roading trip high like arriving at your planned night's lodging and it's all booked out or you haven't paid camp fees.
THE GEAR YOU NEED
When we talk recovery gear at CarsGuide Adventure, we're not talking about drinking a Berocca after a big night out – we're talking about vehicle-recovery gear. That is, equipment you can use to effectively extract your vehicle from a bogging situation, a rocky outcrop on which it has become hooked up on, or another scenario in which your SUV has become stricken.
A good-quality tyre-pressure gauge will help you get a fast and accurate read on tyre pressures, crucial for off-roading. A tyre deflator will give you the ability to drop tyre pressures swiftly, so you can get onto the beach sand or into the bush faster than you would be able to otherwise. A deflator also aids in quick, precise deflation for rapid vehicle recoveries from many off-road problems.
AWDs may not have rated recovery points on their chassis, but you can still use things like vehicle-recovery tracks, such as MaxTraxx, to great effect.
If you haven't already realised, part of being prepared for any off-roading adventure is having the skills and having the gear. There is a mind-boggling variety of vehicle-recovery gear available – ranging in quality and price – but stick to the basics for starters, making sure to buy good-quality equipment, then you're heading in the right direction.
Get a tyre-pressure gauge, tyre deflator, vehicle-recovery tracks, an air compressor, a long-handled shovel, rated bow shackles and snatch strap (to be used with a vehicle with rated recovery points).
This article originally appeared on CarsGuide.