Adelaide Crows Star Eddie Betts Is Kicking Goals On And Off The Field
The odds stacked against Eddie Betts have been formidable from the beginning. Take his first-game opponent back in 2005, the fearsome North Melbourne defender Glenn Archer. "He'd just been named Shinboner of the Century, which is basically the toughest player in the AFL, so I was a bit scared," recalls Betts, who's talking to MH at Adelaide Football Club headquarters.
It was a baptism by fire but it wouldn't ever get much easier for the AFL's premier small forward, who's relied on blistering speed and agility to overcome much larger opponents. "Playing against guys that are taller, bigger and stronger than me, I've got to use my pace," confirms the 173cm, 74kg dynamo. Betts' freakish goal-scoring ability and phenomenal evasive capabilities made him a fan-favourite at Carlton, where he played 187 games and kicked 290 goals. The decision to leave the club was the hardest of his career. "After I told the players and the coaches I went home and cried for two hours to my wife," he says. Painful as it was, however, the move would see Betts take his game to new heights.
GAME CHANGER
There's a patch of turf in the forward line on Adelaide Oval that's become known as Eddie Betts Pocket. The reason? Since 2014, Betts' mesmerising style of play has produced some of the most eye-catching goals you're ever likely to see, which is saying something for a man who's won the AFL's Goal of the Year on three occasions. Both thrilling and prolific, Betts has made the Crows a potent offensive force, helping catapult the team into premiership contenders.
So what helped Betts go from solid to scintillating? The motivation came from close to home. "I'd lost my passion for footy before I was traded," he says. "Watching my son grow up and enjoy playing footy gave me a reason to play. That's why I play now. For my family." Unfortunately, the Crows' outstanding 2017 season finished with a grand final loss to the rampaging Tigers. Betts remembers a surreal floating sensation as the game slipped away. "In your head you're just thinking we're not going to win this, it's not going to be our year, he says. "It's probably going to stick with me for the rest of my life." Heavy as the defeat weighs, Betts and his teammates refuse to let it define them. "Losing that day is going to make us stronger and closer as a group," he says.
INSPIRE BY EXAMPLE
Look at Betts today and it's difficult to reconcile the confident, poised individual with the kid who arrived at Carlton as a raw, illiterate teenager with a drinking problem. "Early on I was a bit off the rails," he admits. "I got arrested. That's really what changed my life. It made me switch on." Further driving Betts' remarkable transformation has been education, which has become a central plank in his work with Indigenous communities. "The first three years at Carlton they had to teach me to read and write," he recalls. "That's where you become a role model for the younger kids in Indigenous communities. Education not only leads to jobs and opportunities, it can teach you what's right and wrong.
This story is brought to you by the style of the New Toyota HiLux Rouge.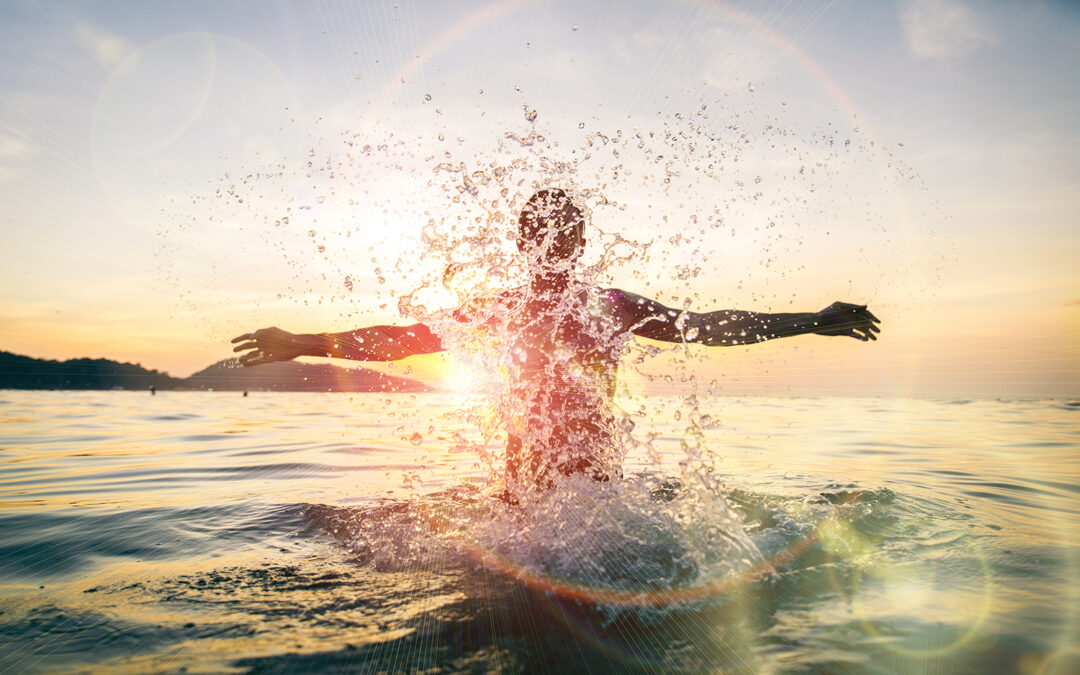 With the Christmas countdown now on, balancing the inevitable rush of work deadlines and juggling life and family commitments before the summer holidays can be stressful. After another year of lockdowns and uncertainty, many of us feel we are crawling to the finish...