Men's Health Takes A Ride Around Hong Kong With Cadel Evans
It's a cool, grey October morning, perfect for cycling. At 8am we push off from the waterfront in Kowloon. The ride is reasonably flat and hugs the shoreline as it weaves between skyscrapers, over bridges and through tunnels. Hong Kong's urban scenery reminds me of playing Outrun on my Commodore 64, but at a much slower speed. On the way I pass cyclists from all around the world (and honestly, many more pass me) including one chap who has the theme music from Teletubbies blaring from loud speakers on his back. The buzz of cycling amongst thousands of others pushes me much harder than I would normally go – my average speed is a respectable 24 km/h, but after 73 minutes my legs are aching and the humidity is making sweat pour out of every pore. Did I mention that until a few weeks ago, I hadn't been on a bicycle since I was 14? I now remember why! I start thinking about the peking duck and ice-cold beer I've been promised we're having for dinner tonight. The last 2km stretch seems to go on forever, and eventually I cross the finish line. Now my body seems to have forgotten how to walk up stairs – the pain is incredible.
I'm in Hong Kong with Tour de France winner Cadel Evans for Cyclothon. The night before my ride over gin and tonic at M Bar on top of the iconic Mandarin Oriental Hotel, Cadel confides in me that he has no plans to win the 50km Cyclothon "Ex-professional athletes shouldn't win amateur events" he says. "Hong Kong can be very humid, so being hydrated is important." Maybe that second G&T wasn't such a wise choice after all.
On the morning of my ride, I bump into Cadel who was on his way back having just won the 50km event (so much for professionals not winning amateur events…). He takes one look at me in my lycra and borrowed department store mountain bike, points and laughs his head off. "Riding across a huge city bridge without traffic leading a huge pack of cyclists is quite exhilarating." says the former world champion. "As an ex-professional I feel my role is to help other people enjoy cycling."
I have wanted to go to Hong Kong ever since I saw Revenge of the Pink Panther when I was 8 years old. It just looked so exotic and exciting (as did Dyan Cannon). Over 30 years later and I've finally made it.
After 9 and half hours in the air, the first thing we do is head straight back up again, this time in a glass bottom gondola on Lantau Island. The 25 minute trip to the top on the Ngong Ping 360 has spectacular views of the South China Sea, Hong Kong airport and the new 55km HZMB Bridge linking Macau to Hong Kong. The Big Buddha at the top of the mountain is one of the world's largest and took 12 years to build. The 268 stairs to the top has me puffed and well behind the supremely fit Evans who seems to be enjoying my pain.
Early the next morning we are straight back up another mountain, Tai Mo Shan, the highest peak in Hong Kong. The twisting road to the top is often shrouded in cloud and is popular with both hikers and cyclists, many of whom recognise my famous companion. "It's so unique because you're in this large city and then you go a few hundred meters and you're up in the mountains on a quiet road." Cadel says. "The riding here is really fantastic. You can ride from the beach up into the mountains and then you're in the city in just a short ride."
In an attempt to be a bit more streamlined for riding, I go to have a shave – not on my legs as many cyclists do, but on my face. The Mandarin Barber at the Mandarin Oriental Hotel is reminiscent of an old-world gentleman's club with leather recliners, a bar, and library. Lying back in an original leather reclining chair, the barber takes to my face with a blade with immense skill and precision. Forty minutes and many blades, hot towels and lotions later the barber has not only expertly removed every trace of facial hair, but seemingly also several years of my life. I'm looking fresh faced and feeling great.
Keen to see the other side of Hong Kong away from the glitzy skyscapers we head to Sham Shui Po – a working class district in the north west city that was once the city's manufacturing hub. Today the factories are making way for artists, designers and Michelin recommended noodle bars. We do a food tour of the area sampling noodles, rice puddings and fish balls. Taking a peak inside the wet markets is not for the faint of heart, but a must for any foodie. All of the seafood is live and often jumping from tank to tank. Huge slabs of meat hang from hooks with just about everything from the animal for sale. Nothing goes to waste. It's an eye-opening reminder of where our food comes from.
Flying home (with a lucky business class upgrade on Cathay Pacific so I can stretch my sore legs) I'm already planning a return trip in my head – I'm going to do the 50km ride next time, but another G&T first please.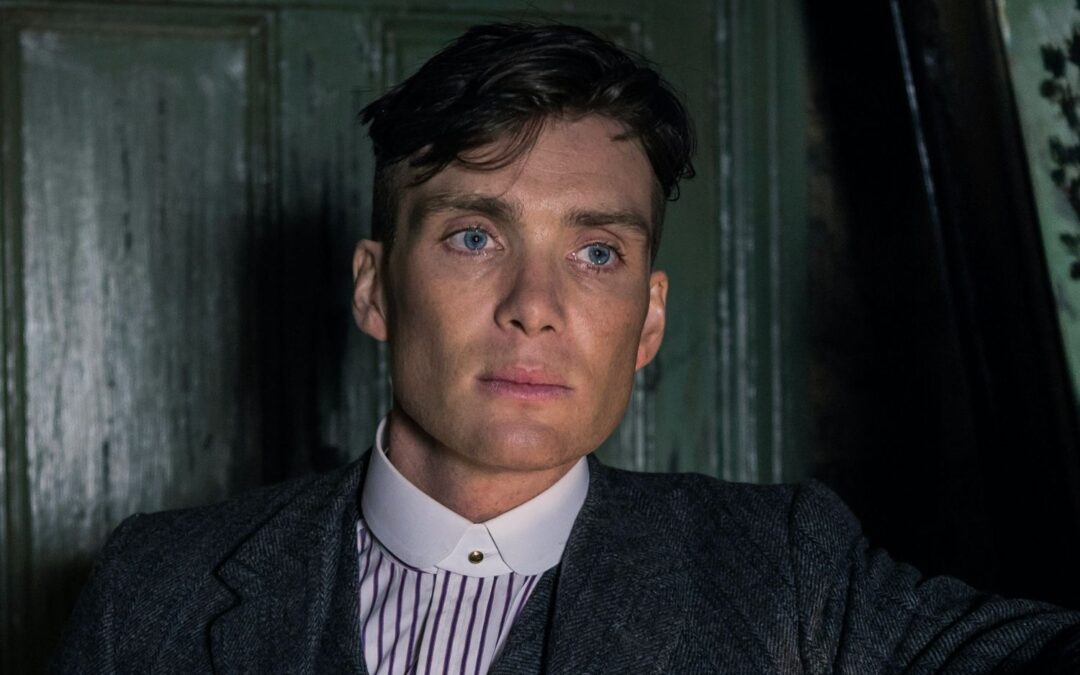 At a time where Netflix seems to churn through TV seasons with the kind of speed you'd expect of a TikTok video going viral, Peaky Blinders isn't one to give in to our penchant for instant gratification. Instead, the show has continued to take its time between...