Spring Style Tips That Don't Suck For Aussie Men
As soon as spring clicks over, men's publications are full of 'Spring Fashion' features to get us ready for Spring Racing season (yes, guilty). And while there will no doubt be a few of those on the way from MH, I for one don't have an immediate need for the latest loafers paired with a […]
As soon as spring clicks over, men's publications are full of 'Spring Fashion' features to get us ready for Spring Racing season (yes, guilty). And while there will no doubt be a few of those on the way from MH, I for one don't have an immediate need for the latest loafers paired with a pastel suit and neckerchief. It's more likely that I'll be found, beer in hand, standing down-wind of a mate's BBQ, than placing my bet trackside at the trots. And full disclosure, wearing a suit on a balmy Aussie evening just plain sucks (sweaty humans, you know what I'm talking about).
So where is the 'Spring Fashion Guide' for the everyday Aussie man; the bloke who still wants to turn a few heads, stay fresh and comfortable, and won't be suiting up on the regular? Well… it's right here, and we've called in one of the nations most stylish gents, Jordy Kallios, to guide us. As one half of the creative force behind Aussie swim short brand Vacay, Kallios has built an empire by staying on top of upcoming trends and making us look fine, whether that be poolside or in the bar. So take a knee and listen up men, style school is in session.
Embrace Colour & Patterns
"This spring/summer, you will see a lot more daring patterns, colours and designs for menswear," advises Kalllios. "Patterns are definitely making a come back this season (which I love)! It ensures you're making a fashion statement whether you're heading to BBQ drinks or just spending a day at the beach!"
And while Kallios still acknowledges the place of classic black and white, spotted and striped shorts, paired with a solid shirt and sunnies seem to provide gents with a taste of adventurous fashion, while still playing true to safer roots. "They can be worn as an every day short dressed up with a loose white or black linen shirt or even a plain T," says Jordy. Think of your patterned shorts as a gateway to bolder fashion choices further down the track.
Get Your Priorities Sorted
When purchasing any item of clothing, there are three things for guys to take into consideration according to Jordy:
– The item must be made of high grade quality material to ensure they last
– Nicely fitted clothing is really important
– And most importantly, your clothes should allow you to showcase your personality!
Look To Europe
If you're anything like us here at MH HQ, your social media feed has been flooded with images of your mates back flipping off the sides off yachts in Europe. But instead of succumbing to the overwhelming feeling of jealousy and FOMO, take note of what they're wearing.
"Australians draw a lot of inspiration from Europe and follow the same trends/looks after their summer season has finished," advises Kallios. If you haven't already unfollowed your globetrotting mate, scroll back through his feed and see what the local are wearing.
Don't Let Your Location Define You
Just because you're not at the beach, doesn't mean you can't adopt a bit of that casual poolside style into your night out, date, or bar hopping. Dress code pending, there's nothing wrong with shorts, sandals and an open collar linen shirt to combat the heat of an approaching summer. "The best thing about Vacay Swimwear is that you don't need to be around water in order to wear a pair," suggests Kallios.
Just be warned; any old ratty boardies, footy shorts or thongs won't necessarily cut it. Opt for fashionable brands with clean lines, quality construction, and good fits. Even though it's 40 degrees out, you don't need to be swimming in ridiculously oversized shirts and tiny shorts from your rugby-playing glory days.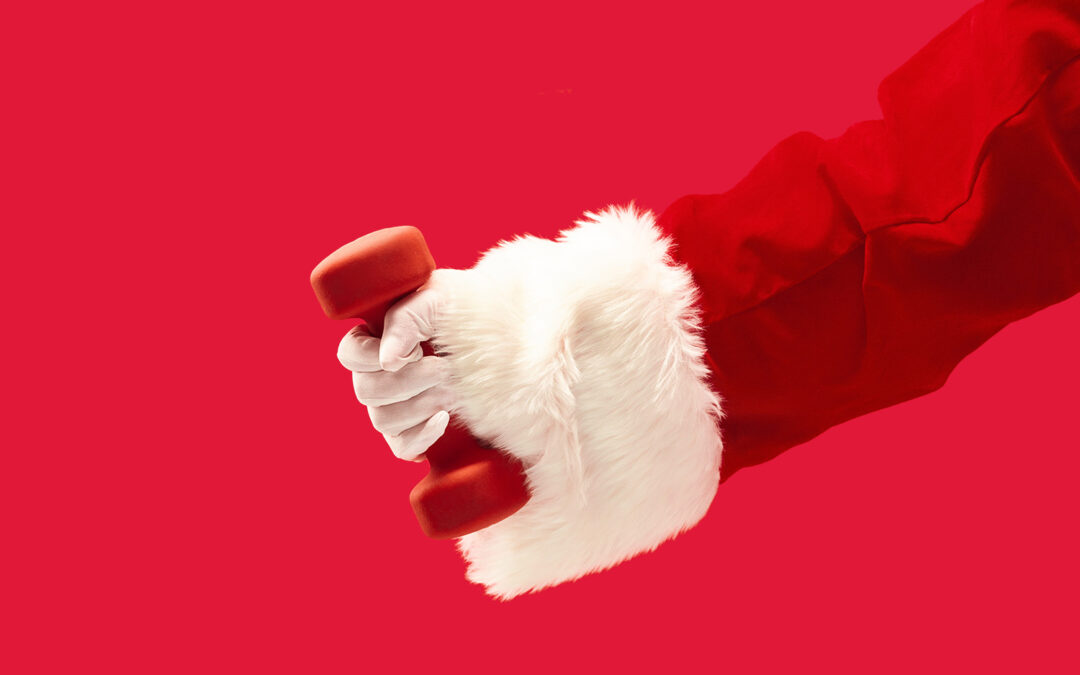 This Christmas/New Year may feel a little different – and that's ok. It's been an interesting year (to say the least) and as we get back to normality, it may be that fitness and health hasn't quite made it on to the to-do list just yet.  There's a lot competing for...