Chris Pratt May Have Just Stumbled Upon The Next Superfood
When he's not busy ruining The Avengers chance of saving the universe (still fuming over that), Chris Pratt seems like a genuinely great guy. He's one of the few Hollywood stars that really seem truly relatable, openly admitting the struggles he faces with nutrition and exercise in order to maintain a leading man physique. And […]
When he's not busy ruining The Avengers chance of saving the universe (still fuming over that), Chris Pratt seems like a genuinely great guy. He's one of the few Hollywood stars that really seem truly relatable, openly admitting the struggles he faces with nutrition and exercise in order to maintain a leading man physique.
And after a string of back-to-back movie commitments, recently wrapping up his Jurassic World promo tour, Pratt seems to have retreated to his farm, living off the land and spending some quality time with his son in the process.
Part of Pratt's ongoing self-care tool is connecting with nature. The actor is often seen retreating to the wilderness, fishing, hiking, and living off the land. This week, while sharing his adventures on Instagram, Pratt shared one of his latest gifts from nature, a cup of fresh gooseberries.
Gooseberries are lesser known in the berry family, and are small berries that thrive in the North American wild during the summer months (and can be store bought here in Oz), perfect timing for Pratt's farm escape. Able to be eaten raw, Pratt's discovery is not only tasty, but by finding the fruit, he's actually stumbled upon a superfood that is delivering him a host of health benefits.
Gooseberries are so beneficial, that their low-calorie, nutrient dense make-up packs a punch equivalent to an entire fruit salad.
You can reach almost half of your recommended daily vitamin C intake in only one cup of the wild berry. The berries are also extremely high in vitamin A and carotenoids, antioxidants that are linked with the prevention of heart disease, neural degeneration, eye disease and diabetes.
As if these benefits were not enough already, the effects of gooseberries on digestive health will blow you away. Pratt's one cup provides a fibre hit equal to 25 per cent of his recommended daily intake, promoting healthy bowel movements, stimulating digestive juices, and ensuring nutrients from other foods are readily absorbed.
Wait, wait, wait. Although you may be gooseberry-ed out by now, there's still more to the wild superfood. Gooseberries are also a great source of potassium.
Eating fruits high in potassium is a great way to top up on electrolytes without the accompanying processed sugars found in sports drinks. And why is potassium a hero when it comes to muscle building? Essentially, it's an electrolyte that is responsible for the contraction of muscles, which is lost during sweating. Therefore replacing potassium quickly means you're back on the squat rack sooner, cramp free.
Finally, Pratt's home-grown treats are a top source of manganese, an essential element in regulating blood sugar and promoting calcium absorption. Without sufficient manganese you'll experience a higher risk of osteoporosis and diabetes.
I think it's safe to say that life on the farm is doing Pratt a world of good, if his cup of daily goodness is anything to go by.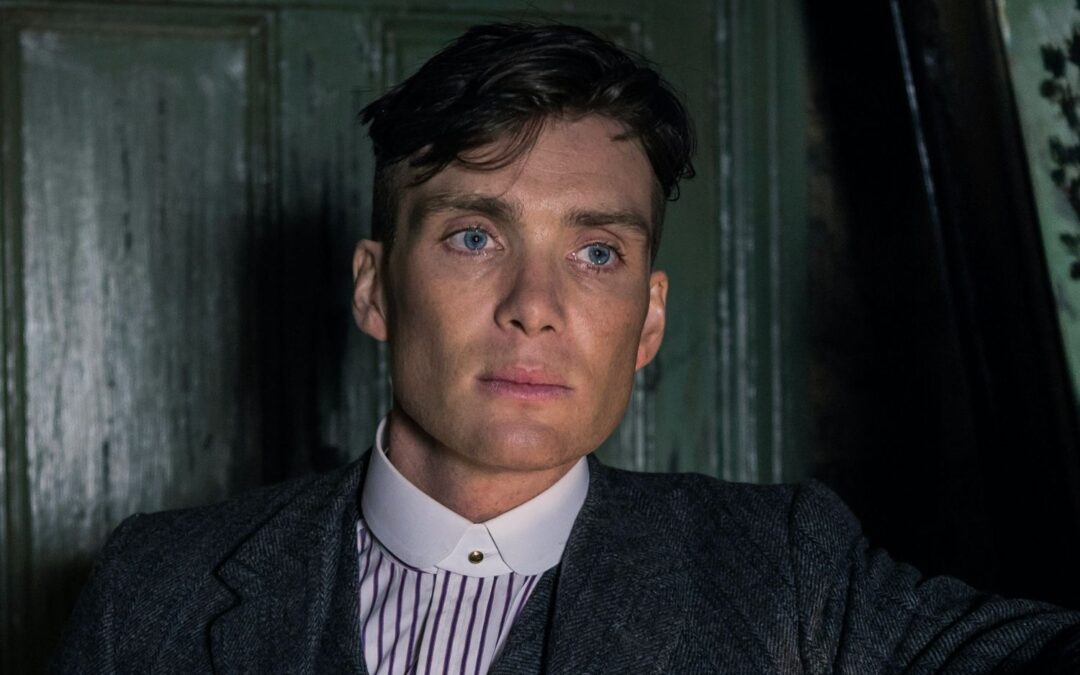 At a time where Netflix seems to churn through TV seasons with the kind of speed you'd expect of a TikTok video going viral, Peaky Blinders isn't one to give in to our penchant for instant gratification. Instead, the show has continued to take its time between...