8 Sex Positions That Guarantee Her Orgasm
As the classic comedy Clerks famously quipped, it's simple for men to reach orgasm. ("Insert somewhere close and preferably moist; thrust; repeat.")
But for her to reach the big O? Count the ways. According to the latest research published in the Journal of Sexual Medicine, vaginal and clitoral orgasms are, in fact, separate sensations. Don't obsess over the source of her pleasure, though – just try something new. Interest in testing out new positions actually makes a big difference in her pleasure and her arousal, explains Dr Jen Landa, chief medical officer of BodyLogicMD and author of The Sex Drive Solution for Women.
Whether your goal is to give her a blended orgasm or target her G-spot, focus on vaginal pleasure or hone in on her clitoris, we've rounded up four positions that will help you perform like a pro between the sheets.
1. All Access
How it works: Kneel and straddle her left leg while she's lying on her left side. From here, she should bend her right leg around the right side of your waist—allowing full access to her vagina.
This position is an upgrade from standard missionary because this sets you up for deeper penetration and allows you to slow your roll.
"Most women find sex much more pleasurable when it's not just constant thrusting," says Landa.
So spend some time exploring her body. This setup gives you complete access to her clitoris for manual stimulation. But don't feel limited to solely hands on fun.
Try withdrawing your penis and, while holding the shaft with your left hand, rub the head against her clitoris. Start out soft and slow, then as you increase speed and pressure, reinsert once you've brought her to the brink of an orgasm.
2. Legs on Shoulders
How it works: While she's on her back, have her drape her legs on your shoulders. The angle of her body should be roughly 90 degrees.
The legs on shoulders move should be considered a staple, as it allows for deep vaginal penetration. If standard "legs over shoulders" isn't doing anything for her, try grabbing her butt and tilting her pelvis upward, slightly toward you. As always, ask her what feels best; a small tweak can be the difference between her not orgasming and orgasming within minutes.
Pro-tip: Wrap your arms behind her neck and upper back, lifting her up gently. It not only helps her receive deeper penetration, but also feels more intense, since it forces you both to look into each other's eyes.
3. Cowgirl
How it works: You're lying down on your back. She straddles you with one leg on each side of your torso.
There are numerous variations to cowgirl, and it's worth figuring out with your partner which one works best for her. She may prefer to have her feet planted on both sides of you, so she's squatting on you as opposed to downright riding. She may like it when she leans back because it allows for deeper penetration. She may like when you do all the thrusting—but typically, what facilitates quicker orgasms is when she's in control. She's the one setting the pace, how deeply you penetrate, and which angles you hit. When she's in control, she can give herself everything she needs to orgasm.
4. Double the Pleasure
How it works: She lies on her back with her legs bent and up in the air. Her legs are slightly past shoulder-length apart, and she's gripping the soles of her feet with her hands.
If your partner is a yogi, she's going to appreciate bringing her yoga practice into the bedroom. And even if she's not into yoga, she'll appreciate the orgasm you help give her. Happy Baby Pose allows you hit to all her angles while she's on her back. It's also an ideal position if you want to engage her clitoris too. With one hand you can stimulate her clitoris, and with your other free hand, you can hold onto her for support.
Pro tip: Happy Baby Pose is also an ideal position for anal sex, during which you can digitally penetrate her vagina and/or play with her clitoris.
5. Child's Pose
How it works: She sits on her heels and then leans forward. While remaining on her haunches, she extends her hands forward; all the while, her back remains straight.
Since we're already incorporating yoga into our sexual repertoire, let's talk about child's pose. First off, if she has a bad back, this position is great since it elongates her back muscles. Even if she doesn't have back pain, this position is really relaxing. That's why it's often the neutral pose during yoga, when you need a break from doing other, more strenuous poses.
When she's relaxed during sex, she's more likely to have an orgasm. That's not to say you can't go hard in this position, you can and should if that's what she likes, but this position is ideal for both relaxation and deep penetration.
Pro tip: Have her grip the bed frame for stability, so you can penetrate harder and deeper.
6. Set Your Target
How it works: Position her on the edge of the bed, posing on all fours. As you stand behind her, have her arch her back so it lifts her butt upward.
With your legs outside of hers, use your thighs to squeeze her knees together, which tightens her vagina around your penis. This position is ideal for G-spot stimulation and also gives you a great view of her curves.
7. Get Intense
How it works: Have her lie face down on the bed with her knees slightly bent and hips slightly raised. For comfort, and to increase the angle of her hips, you can suggest placing a pillow under her lower abs.
From here, enter her from behind and keep your weight off of her by propping yourself up with your arms. This position creates a snug fit—which intensifies her pleasure by making you feel larger to her.
(A killer tip for you: You'll last longer in this position if you switch to shallower thrusts and deeper breaths.)
8. Double the Pleasure
How it works: Lie on your back and bend one of your legs, keeping the other outstretched. Have her straddle the raised leg with a thigh on either side and then lower herself onto your member so that her back is facing you.
From here, she should hold your knee and use it for support as she rocks up and down.
"This position is great, because it's a lot like the reverse cowgirl, but with a twist," says Landa. Raising your knee allows her to rub against your thigh—which produces optimal clitoral stimulation, says Landa.
This article originally appeared on Men's Health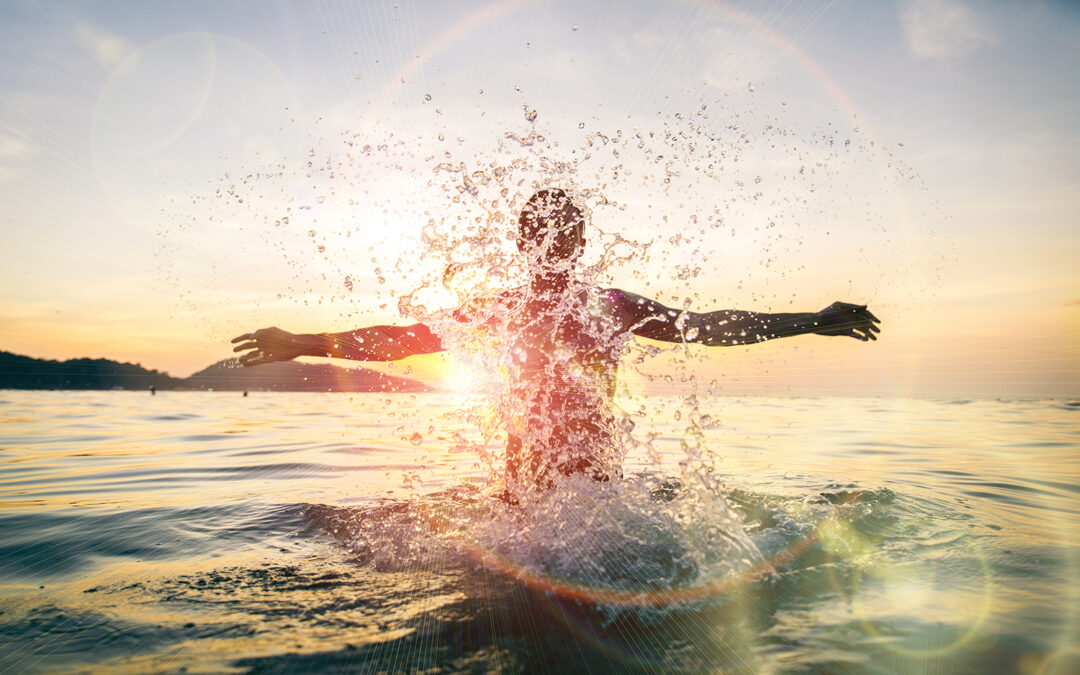 With the Christmas countdown now on, balancing the inevitable rush of work deadlines and juggling life and family commitments before the summer holidays can be stressful. After another year of lockdowns and uncertainty, many of us feel we are crawling to the finish...